Interview: Richard Galli, The Goring Hotel & Poké the Bear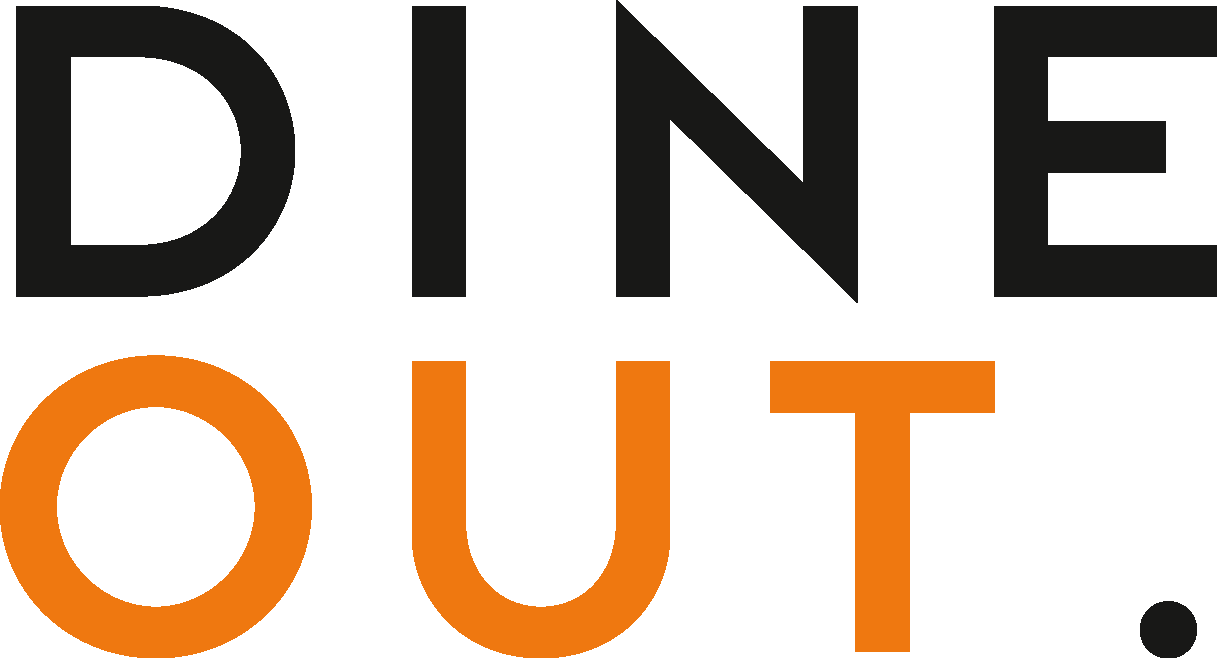 Dec 21, 2020
The Goring Hotel's executive chef Richard Galli has joined forces with Poké the Bear as it expands across the UK, but what can Michelin-starred kitchens and delivery-only concepts learn from one other?
Never underestimate the power of two wheels. Whirring mopeds, sweaty cyclists (and the occasional loaded up car, too) have been the lifeblood keeping Britain's food network pulsing despite the high street often feeling quiet. All eyes are on the delivery market, which has been one of the only success stories to flourish as a result of the pandemic. It was expected to be worth more than £7bn to the UK by the end of 2020, with visits for the year at around 1bn – according to The NPD Group. That was an increase of around 12m additional food delivery orders each month compared to 2019, and a £177m monthly spend boost to the sector. 
It's no wonder then, that restaurateurs from all corners of the UK scrambled to muster meal kits and re-work existing delivery services that now often dominate daily operations. Brands like Dishoom opened its first delivery-only kitchens to offset the weight of this novel revenue stream on its dine-in teams. 
One vibrant brand that popped up amid the country's love affair with food delivery was Hawaiian concept Poké the Bear – founded by Fraser Carruthers and Calum Best in Chelsea this August. The pair invited Michelin-starred The Goring Hotel's executive chef Richard Galli to join their team and redesign the menu with his Brazilian-born influence. He accepted the role of executive chef at Poké the Bear in the autumn of 2020, just as the brand opened its second kitchen in Clapham, though he'll retain his position at The Goring too.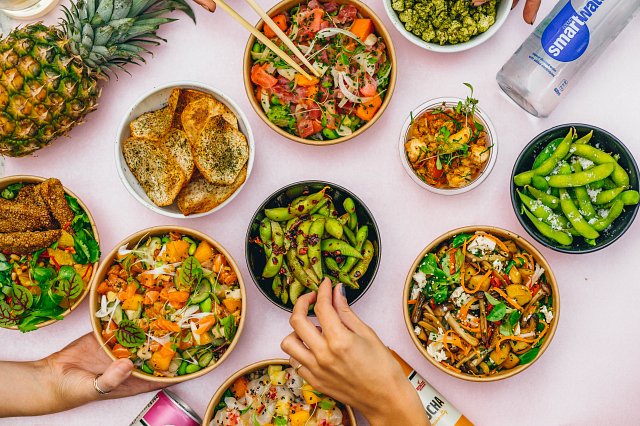 Thanks for speaking to us, Richard. What were your reasons for branching out of a fine dining kitchen and into the world of food delivery?
This time last year we'd just had the revelation that we'd kept hold of the Michelin star at The Goring, so my focus was developing the menu there. I'd always wanted to do a little bit of consultancy, but I would never have imagined I'd be working with a delivery concept. I wanted to do a bit more operational work too. I'd never leave The Goring of course; it is my main project and I dedicate 95% of my time over there. I think most of the chefs now, including ones from Michelin-star venues, are doing deliveries and takeaways. Everyone needs to adjust; the good thing is that the whole market has adapted. It's changed forever from my point of view, so if you don't adapt, you're going to be left out of the business.
What has your new role seen you undertake so far?
We started new menu development and training some of the new staff. I'm like a food consultant and have been checking their standards. Then, of course during the second lockdown I had some spare time, and I was basically full-time, so was able to understand the operations side of things more, and how the whole delivery and 
takeaway business works. 
What kind of menu changes have you made so far at Poké the Bear?
Before, the menu was leaning much more towards a Japanese concept than a Hawaiian poké one. So, we've created this Brazil-inspired poké, and I've tried to showcase some Brazilian ingredients. In Brazil we have moqueca, which is a fish stew with coconut milk. It's healthy and goes well with our concept, so that's one of the new introductions on the menu. I have tried to reduce the Japanese ingredients, and tried to use more limes, lemons and other Brazilian citrus fruits like papaya and pineapple. This is more like Hawaiian poké too, as we both have similar climates with tropical fruits and vegetables. We've kept the rice and fish, of course, but now it's more of a south American, Amazon concept. I cannot change everything straight away, people need to get used to it. But we've had good feedback so far.
Did you have in-depth knowledge of Brazilian cuisine already?
It was a little strange for me to be honest, because although I was born in Brazil, I've never cooked there professionally. I left Brazil when I was 19 years old and I'm a classically French-trained chef, working in French and Italian kitchens. I had to do a lot of research into Brazilian cuisine. My family is Italian, so I grew up eating Italian food! I especially researched the north-eastern areas of Brazil, where our  cuisine is most rooted. It was a learning curve for me because I then needed to adapt these Brazilian flavours for the UK market and taste. 
What can the higher end of the UK's dining out market learn from casual operators who have been acing delivery services for years already?
People want to have the food of a Michelin-starred restaurant in the comfort of their own home; they are not going out as much as they used to. We will need to keep attached to those guests at a certain point. So, we need to learn how to do things differently. Maybe we could try a high profile delivery or takeaway service at The Goring in the future? We will have to adapt ourselves, if you consider what's going to come over the next couple of years. I think this is a natural move and we must be part of it. I've had to find ways to work with fewer chefs. We had to change the menus without compromising the quality of the execution because we've reduced our team from 35 chefs to 14. We must think about how we can serve this type of food for people at home, for those who won't return to the restaurant if they're scared to leave their homes on a regular basis. The good thing about being at Poké The Bear is that I've started to understand the whole logistics of how food delivery works, so if we go ahead and try to do something like that at The Goring, I'm going to be able to have insight into how it all actually operates. 
And, likewise, what can fledgling delivery concepts learn from Michelin-starred operations?
When you come from a Michelin star or fine dining background and move to this area, you already know how to serve exceptional, good quality food. Many of the delivery concepts are run by people who don't understand very much about food, they understand about operations and spreadsheets. I've started working with the same suppliers for Poké the Bear that I work with at The Goring, as they know the standard of the food I serve there. They are essentially getting a Michelin star quality fish delivery at the same price as the fish before. I was fortunate to have some of my staff from The Goring working alongside the staff at Poké the Bear during lockdown, training the team. It's in a much better place than it was a few months ago. I'm a perfectionist and I like things to be done in a certain way, but sometimes I need to understand that this isn't a five-star hotel!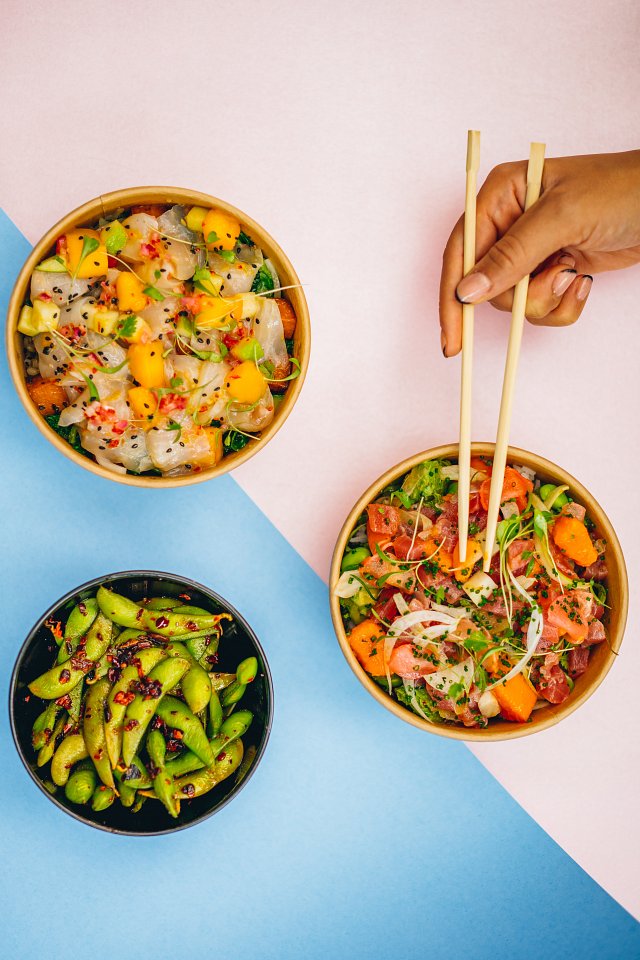 Is there a danger that standards of service can slip more easily in delivery-only kitchens, compared to full-service restaurants?
I was surprised at first to learn how easy it is to open a concept. You pay rent one or two months in advance, so you can open a burger concept. After two months, if that doesn't work, people change it to a chicken wings concept. It's not a restaurant, where you have to think about your front-of-house team. It's easy to come up with a menu, get a marketing person in to do the branding, open an 
Instagram page and then off you go. 
Poké the Bear was different, and that's why I wanted to get involved with the project. We have an ambition to be in the high street as a brand. I'm confident that the team will keep on top of the standards I've put in place, and I get my reports every night. There are people working there now full-time who used to work for me, so I trust them too. Operating from apps like Deliveroo make you much more open to criticism. Someone can comment or complain on every single order. In a restaurant, of course, you're still open for criticism, and you can get complaints, but it's a different kind of feedback. It's very constructive, and if you receive two or three complaints about the same dish, you know you need to review it. On Deliveroo, you get every single order reviewed and that straightaway affects your rating. 
Though you'll stay at The Goring, there are plans to grow Poké the Bear, right?
We opened our second site in Clapham as I joined and opened in Manchester in early December. In 2021 we have a few cities lined up, such as Brighton and Leeds, and then a couple of sites in London, of course, trying to move east of the city a little bit. And we want to go into the high street too, with an actual site that's not just a delivery kitchen. It's a slow process, but we've had a few positive chats with landlords around London. It looks okay for the next five-to-six months. It all depends as well on how future lockdowns are going to affect us – even if people order more takeaways as a result. 
What would you say to restaurateurs who are yet to explore delivery-only kitchens, perhaps in locations where they don't have a physical site? 
The delivery market is tight – you only need one mistake to lose the customer forever. If another operator does 5% better than you do, you're going to lose the client to them. It's different in a restaurant because even if the food on that day isn't up to your usual standards, you've got the service, the drinks, and the atmosphere. With food delivery, everything is in the comfort home, so it's all about the food. If you get that wrong, or if someone else is making the same food, but a little bit better, then customers will order from the other place. I know social media is important, but for me personally it all comes down to the food. You've got to use the freshest ingredients and prepare them properly – people are always going to order that. The moment you drop the standards, you're never going to get them back. 
(Photo credit: Lateef Photography)