Interview: Henrik Ritzén, Bluebird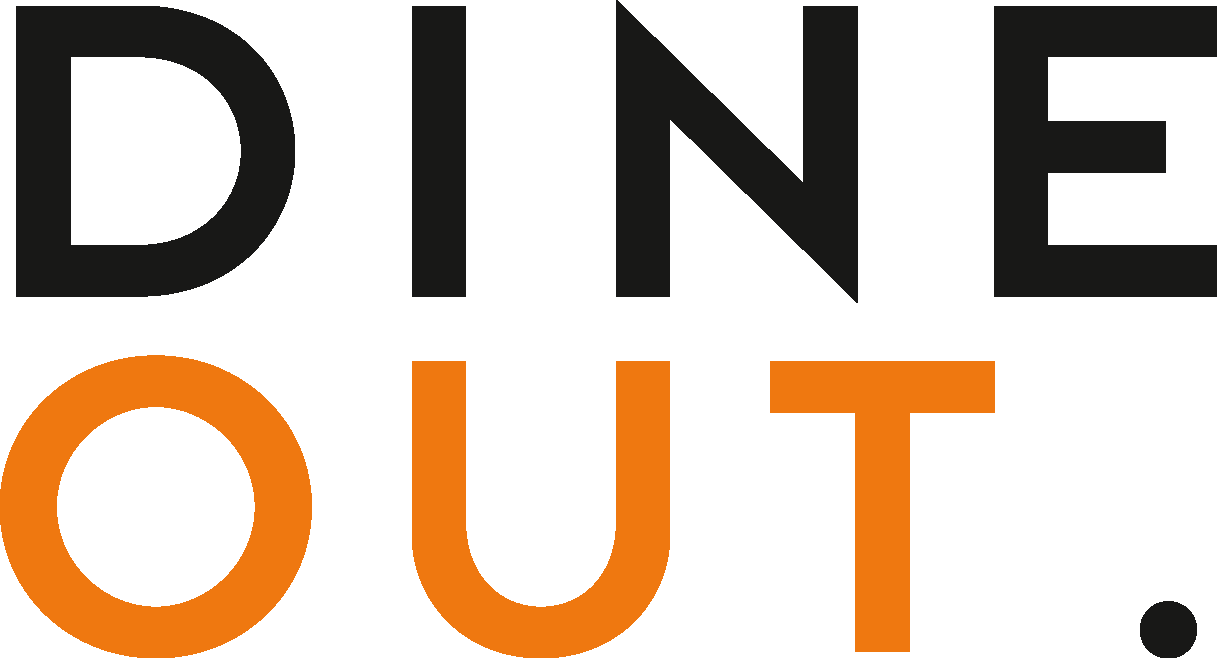 Nov 30, 2020
Bluebird's new executive chef Henrik Ritzén speaks to Dine Out about how the pandemic saw him unexpectedly return to the kitchen, overseeing D&D London's venues in Chelsea and White City.
Like most things this year, Henrik Ritzén's culinary career took a surprising turn. After more than 25 years of cooking, much of which was spent in prestigious kitchens across London, he'd not long settled into the country life with his family in a consultancy role, delivering private dining, demonstrations and cooking classes when – as Ritzén puts it, with a dry chuckle – 'something happened'. You guessed it, the inescapable clasp of coronavirus tore the calendar up, so he sought out full-time employment as part of a bustling brigade once more.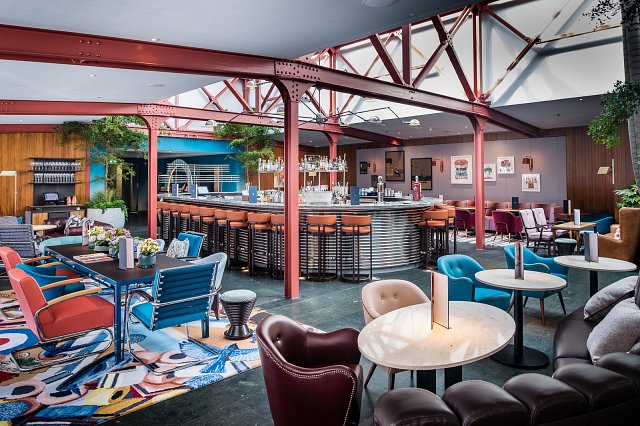 Fortunately, he landed the role as D&D London's executive chef at Bluebird Chelsea and White City – though he'd barely got his feet under the table when England's second national lockdown was announced. Dine Out caught up with him on the very first day of lockdown last month to hear about his plans for redesigning Bluebird's menu.
Thanks for speaking to us – how are you feeling about this second lockdown?
HR: I'm very happy to have a job. This is a difficult and weird situation – I just hope we can kick the virus and open back up in December. 
What's Bluebird been doing while the venues are closed to dine-in guests?
HR: We launched some home delivery kits, including brunch and a spatchcock chicken meal. Some of it will be prepared and some of it customers will finish at home. We're offering something that's quite homely, including cheaper and more expensive options with caviar and truffle. But they both come with Champagne, so people will still have a good time either way. We haven't done it before; the team didn't do it in the previous lockdown, so we're trying to get the ball rolling this time. We're also keeping the café open as a takeaway and delivery, with a reduced menu. You can have coffee and buy bread there, so we're trying something to keep the momentum up.
Do you think meal kits are going to dominate 2021 food trends?
HR: It's difficult because it's a saturated market. Every restaurant is trying to do something similar, so there's a lot to choose from. It's tricky. There's hard work behind them and so much to think about. I did quite a lot of Zoom cooking classes during the first lockdown, to a group of 15-20 people, mostly couples. I designed a three-course menu and kept it very simple. But I had to think about what kind of equipment people will have at home. Everyone has different ovens and frying pans. It takes a lot of thought. We're learning as we go from feedback from the guests. And we don't want to use too much packaging, so have tried to find good packaging that's recyclable. I'm not sure about other food trends. 2021 is going to be hard to predict. I think a lot of restaurateurs have been very creative and proactive. They've really changed how they run their businesses. 
These are tough times. Let's reminisce to the 90s. Tell us a bit about your early experiences cooking in London.
HR: I came to London at the end of 1997. I didn't know anyone, not a soul. I only had one contact, which was a job agency and didn't even have a hotel booked when I arrived, so that was an adventure! I did some trials in different restaurants, but ended up at the Blue Print Café when Jeremy Lee was there as head chef. It was a great, vibrant kitchen to be in with quite a small menu – seven starters and seven mains – but they were changing every day. Jeremy put his flamboyant touch to it, and there was real freshness coming through the menu. It was quite an eclectic style, with an emphasis on freshness and simplicity. There was a fridge full of amazing produce, which was quite different for me coming from Sweden, where that trend hadn't really kicked off yet. We couldn't get those kinds of ingredients at that price back then in Sweden for sure. It was quite eye-opening. 
And what's your culinary personality grown into since then?
HR: When you're a young chef, you want to overachieve and are maybe trying too hard, so your food doesn't always work on the plate. I felt like that a lot when I was younger. Once you've worked for a long time, and you've been through more kitchens – from gastropub to Michelin-star restaurants – you realise what's important on the plate, and you strip back. That's my kind of food: humble and honest. It has some personal flair of course, some of it comes from my Nordic background and some comes from inspiration from other people and the places I eat. I can't put a registered trademark on it; it's a feeling. And it must work with the guys in the kitchen, to get them to replicate or understand what I want to do as much as possible. It's not very complicated food, but it will be considered in the balance of the flavours.
How will you bring this to Bluebird? It must be frustrating to not get stuck into normal service straight away.
HR: Bluebird is almost an institution. I like the whole place and vibe – there's a nice feeling. It's been there since 1997, though it's changed a lot over the years. Loads of chefs have been through there and done different things. It's a great platform and the good thing about it is it's busy all the time. To keep the balance right between food and ambience, we don't want to turn it into a fine dining destination, that's not the aim. We want to keep that relaxed dining feel, but just make the food even higher quality and more consistent. That will be a big achievement and it will take a little while, but we're on the right path. Obviously being away for a month makes it hard to progress, but sometimes it's good to step back. Also, as I've just arrived, it's hard to know how a restaurant works when it comes to write a menu – and there's the café as well. You could look at it almost as a blessing to step away and look at everything from the outside and see what's happening.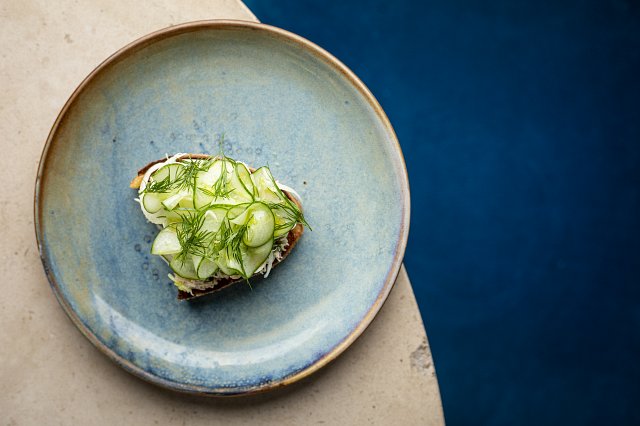 Have you completely re-written the menus, or is that something you're in the process of doing?
HR: I've done most of the main á la carte menu and there are still dishes I want to adjust or change completely – but only a couple. Obviously, as it's quite a big place, there are lots of different menus: brunch, bar snacks and the café downstairs. The head chef there is doing a really good job – they're always extremely busy and it's a small kitchen. I'd rather launch certain things at a certain pace and get it right, focusing on it step-by-step rather than trying to change the place in one go. It would be pandemonium, and that's not my usual approach. 
Can you describe some dishes from your menu you did manage to launch pre-lockdown that really encapsulate what you want to bring to Bluebird?
HR: We do a really nice sea bass ceviche, which people seem to be loving. We make a tiger's milk (with ginger, red onion, lime, fennel and salt and chilli juice) and marinate wild sea bass in it. It comes with a very citrussy fennel purée and some super-fiddly sliced pickled kohlrabi. The contrast of the saltiness, acidity and then a bit of sweetness from the pickle is very good, I love it. Then there's the crab on toast (pictured) – it seems simple and straightforward, but people love it. We have a really good sourdough that's cooked in butter, then make brown meat crab mayonnaise, which is full of flavour, and we mix that with the white crab meat, some chives, lemon juice and black pepper. That's served with quite a high acidic salad with fennel, cucumber and dill on top of it. That dish is what I wanted to achieve: it's very humble and down to earth, but there's a finesse to it, and uses really good ingredients. 
On the main course, we have a really nice duck dish. We buy beautiful Creedy Carver free-range ducks and use the whole duck – the legs are for the confit duck salad we have on the starter menu, and the breast is used for this main course. It's served with roasted cauliflower, and some of the leaves of the cauliflower. We make a brine using five spice for the duck. We make a sauce from the bones, which is full of flavour, with a bit of sherry vinegar and pickled blueberries. I love it. Though it's not simple to make, it looks simple on the plate. 
And provided the industry can reopen properly over Christmas, what's the plan?
HR: Depending on lockdown, if we reopen in December, the restaurant and café should be full, serving a festive menu. We'll open Christmas Day and Boxing Day with a big lunch. It's quite traditional – our clientele want honest, properly cooked food, so there'll be a turkey, as well as  truffle and caviar. It will feel festive and luxurious without the crazy price. In the past, Bluebird Chelsea has always had a successful Christmas Day lunch, so hopefully this year we will do the same. Otherwise we'll do home delivery kits of turkey with all the trimmings. Then on New Year's Eve we'll do something – although it'll finish at 10pm! We'll have to change the clocks! Then we'll refocus again and recharge our batteries. 
The variety show
Henrik Ritzén is from a small island off the north west coast of Sweden. After attending the country's Ester Mosessons Gymnasium culinary school, he trained under head chef Shane Osborn (who went on to be Pied á Terre's head chef) and then worked at Fiskekrogen in Gothenburg for three years before moving to London in 1997.
Since arriving in London, a slither of Ritzén's key experience to date includes time at the Blue Print Café, where he worked alongside Jeremy Lee before moving over to The Square with Philip Howard.
Ritzén took on his first head chef position at The Anglesea Arms gastropub in Hammersmith – just as that style of venue was exploding in the UK – where he stayed for three years. This was followed by the French bistro Racine for a year, before becoming the opening head chef for The Boundary Restaurant in Shoreditch (before the area became a hipster mecca). 
Prior to arriving at Bluebird between lockdowns, other roles saw him become opening head chef at Dover Street Arts Club in 2011 under Raphael Duntoye as chef director, four years at Lutyens on Fleet Street as executive chef and lastly, in 2016, as executive chef at Aquavit London – which attained a Michelin star just 10 months after opening.