Feature: The Morning Munchies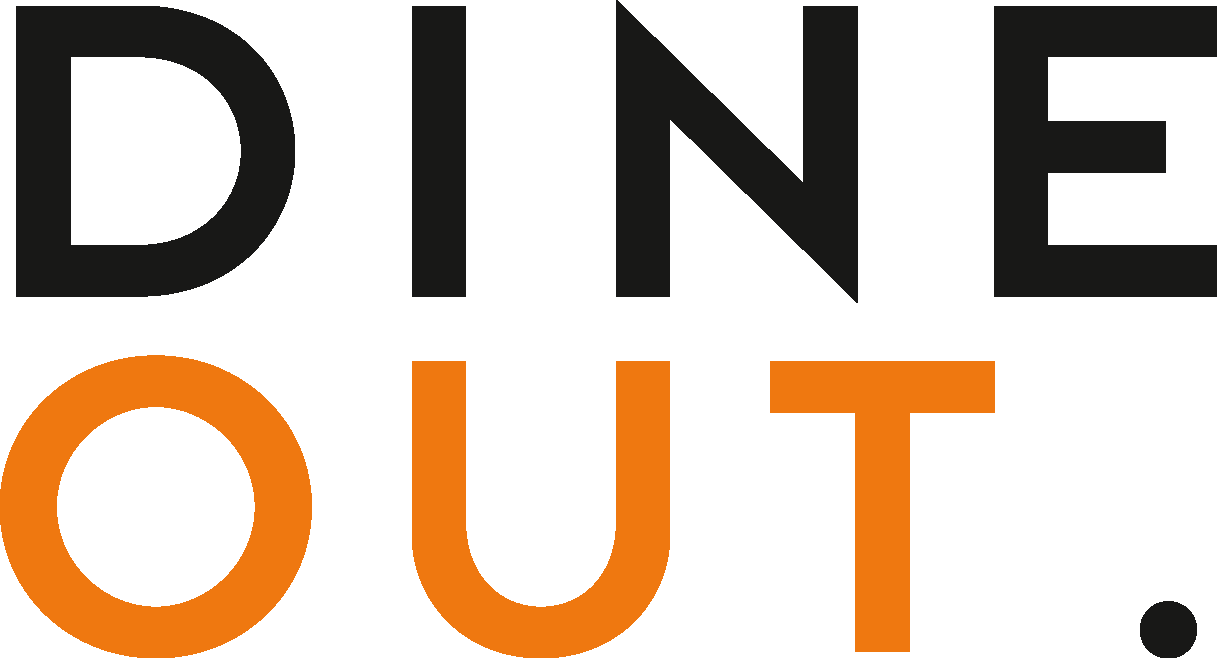 Feb 22, 2021
From takeaway coffee to breakfast meal kits and evening curfews – there have never been more reasons for restaurants to rise and shine early to make the most of morning revenue
Top of the morning to you. Yes, despite the doom and gloom and achingly empty tables, there are still reasons to be cheery this early. If your restaurant has a serving hatch, that means you're legally allowed to get your takeaway coffee game into A-mode to catch passers-by on their commute, or daily exercise if they're home-schooling and home-working. In fact, why not start serving pastries and other baked goods – items you might never normally see as standalone menu items. The pandemic continues to give us all reasons to shake up accepted norms. Embrace them.
"Before the pandemic hit last March, the 'off site' aspect of breakfast sales was growing seven times faster than the 'on site' aspect, according to the NPD Group Bakery Tracker in November 2019," says Gordon Lauder, managing director of Central Foods. "And a Kantar Research Express survey a year ago revealed that there had been a 32.8% increase in carried-out breakfasts."
"Out of the home, breakfast was the fastest growing of all mealtimes in 2019 according to MCA Insight and research from Mintel shows almost half (49%) of people now eat breakfast sometimes out of home," adds Scott Oakes, commercial manager for St. Pierre.
So, while the industry is frustratedly sat around, waiting to reopen properly, why not work on existing breakfast menus, to re-energise this day part and perhaps reboot later in the year with some more unusual items (you could even trial them as limited-edition delivery specials in the meantime)?
Pasta for breakfast?
Before the industry was shut down, Enzo Mirto, founder of Officina 00 in East London developed a brunch menu with a twist: "We wanted to offer something different during the weekend and appeal to the brunch crowd," he explains. "Therefore, we came up with the idea to make the traditional London brunch with an Italian spin." 
The most popular dish on the brunch menu before lockdown was the raviolo bergese carbonara (pictured below) – handmade pasta filled with pecorino romano, a runny egg yolk and topped with a rasher of crispy guanciale bacon.
"The dish I prefer is the chilli fried egg with padron pesto and focaccia soldiers," Mirto adds. "It's a super-balanced dish made using the most beloved ingredient on the brunch menu: eggs!"
For now, Mirto prefers offering customers these meals as at-home DIY kits to avoid delays with hot food in transit – though the team is working on adding the brunch dishes to its delivery menu soon. 
"I think when we are finally allowed to reopen our doors at the beginning, brunch and lunch will be the busiest service of most London restaurants," notes Mirto. "And we will be prepared."
As Kim Hartley, executive business development chef for Mission Foods puts it: "Rather than have a menu with what are seen as traditional breakfast fare, there needs to be something that will make customers stop and think. In short, you need to stand out from the crowd."
Officina 00 hits the nail on the head right there, serving up stand-out dishes that yet stay true to the building blocks of brunch.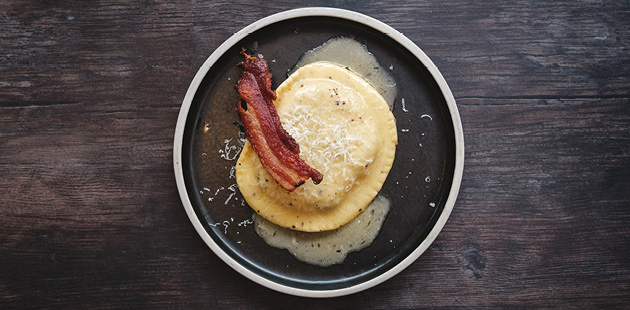 Sip while it's hot
The entire nation could do with the comfort of a steaming hot drink right now. And while we know that hot drinks command high profit margins – operators should scrutinise their menus to ensure a concise selection is working as hard as it can (whether that's through a hatch, by delivery or when diners are back on seats).
"With fewer people coming through your doors, it's vital to have an offering that will work hard for you to maximise your profit. Your tea offering is a key part of that," suggests Louise Cheadle, Teapigs co-founder and tea taster. "People are very happy to spend £3 on a good coffee in a restaurant because it's different to the coffee they can make at home. Tea drinkers, on the other hand, aren't as willing to pay for a cup of tea out of home if it's going to be 'just tea': a cheap paper bag with hot water. The demand for premium, whole leaf tea out of home is on the rise and research is showing that customers visiting restaurants in the coming months will be looking to treat themselves and will be expecting a higher quality beverage. As an indulgent yet healthy treat, try offering a deliciously creamy matcha latte. It's tasty, it looks fab on social media and as a high cash margin product it'll be the most profitable tea on your menu."
Research shows that quality of ingredients is the biggest influence over venue choice when it comes to hot drinks, according to Anna Sentance, gourmet marketing manager for Callebaut UK and Ireland: "Consumers are increasingly looking for quality ingredients with known provenance," she says. "Use menus to highlight quality ingredients such as 'real Belgian chocolate' or 'sustainably sourced' to inform diners."
Lee Hyde, beverage innovation manager at Monin, suggests that restaurants look to the coffee shop scene for inspiration on how to execute a strong hot drinks offering.
"The pandemic saw a number of coffee shop branded chains and independents investing in technology to maximise the takeaway opportunity with mobile apps as well as offering services such as click and collect on pre-orders," he notes. "This made the speed of service even more important, so being able to create a range of drinks quickly and easily with limited ingredients is and will become more of a priority throughout 2021 and beyond. What is clear is that consumers still want choice and 61% of coffee shop consumers agree that they like to have a large range of syrups to choose from."
The right tools for the job
Morning munching demands high quality, consistently well-cooked ingredients – especially when many typical brunch dishes combine many different food textures into easily consumable formats (like a Full English-packed panini, or shakshuka with breads to dip).
"For a takeaway menu, the customer experience must match that of dine-in, and also ensure a speedy turnaround for those wanting to 'grab-and-go' their order," states Steve Hemsil, sales director for the UK and Ireland at Welbilt. "Packaging is also crucial, and operators should look to invest in good quality, fit for purpose containers, sleeves and cartons that can also keep food hot, if needed."
And for now, as all eyes remain on takeaway, operators need to reliable equipment.
"Consumers don't want to be left waiting for their breakfast, but at the same time operators don't want to be compromising on quality in an effort to meet the changing needs of their customers," explains Gary Nunn, 
managing director of Unox UK.
Nunn suggests outlets with capacity should consider hot fridge holding solutions, which can maintain food safely at the temperature that it's served and eaten and above the danger zone for bacterial growth. 
"Food can be cooked and held without the traditional, energy-intensive process of blast chilling, cold storage and regeneration, which not only saves energy, but also removes the guesswork to help reduce food waste," he adds. "It means kitchen staff can serve breakfast dishes such as hot sandwiches along with all the traditional breakfast items with no waiting time, even where kitchen space is limited – a potential game-changer for restaurants in the current takeaway climate."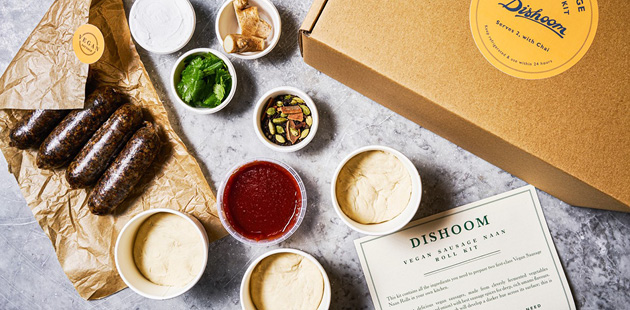 Special delivery
We all know that meal kits have been a saviour in terms of recouping some lost revenue in recent months, so there's no reason why operators can't develop a special morning delivery of their iconic breakfast bites. 
One national success has been Dishoom's bacon and vegan sausage naan roll kits, which, to be honest, can be enjoyed at any time of day – but have been brightening customers' morning around the UK. The vegan sausage naan option, pictured above, was launched a few months after the original bacon version soared to success. The plant-based kit (developed with chef Neil Rankin) contains everything required to enjoy two rolls with masala chai at home for the price of £16 plus delivery. Meal kits can command a similar, if not the same, price point as dine-in menus, so Dine Out caught up with Dishoom's founder Kavi Thakrar (KT) to find out more about the meal kits' success:
DO: Why did you choose to focus on these breakfast items to create your meal kits?
KT: I think it's fair to say that the bacon naan roll is one of our most-loved dishes, and while the cafés were closed during the first lockdown it was easily the dish I missed most. While I know many found joy in kneading and proving a batch of naan dough, and simmering a pot of spicy, sharp and sweet tomato-chilli jam (we really enjoyed seeing everyone doing just that and sharing their at-home creations from the cookery book), we also realised that for some, a quicker fix was needed. We worked really hard on the kits to make sure they provided a first-rate experience in a home kitchen, and the result is that you can recreate a Dishoom favourite (and feel like a pretty expert tandoor chef) in as little as 15 minutes without the need of a clay oven (or, in fact, a great deal of skill!)
DO: And their benefits are felt by more than just your customers, are we correct?
KT: Yes, they've also been a great way to help us to continue supporting our long-term charity partners while the restaurants are closed. Since 2015, for every meal served in the cafés we've donated a meal to Magic Breakfast or Akshaya Patra, two awesome charities that provide free, healthy meals to school children who might otherwise go hungry. We've built this meal for a meal pledge into our at-home offering, donating a meal to Magic Breakfast for every kit sold, and a meal to Akshaya Patra for every delivery meal we serve. 
DO: What were the reasons behind extending the range with the vegan sausage addition?
KT: It's extremely important to us that Dishoom is a place that is warmly welcoming to all, and we've always worked hard to offer a menu that makes this possible. There are many reasons why guests might choose to avoid pork or dairy, and we wanted to make sure there was a veg option that suited as many people as possible. Chef Neil Rankin is a good friend of Dishoom and we'd long been fans of his vegan burgers (his place was dangerously close to the Dishoom head office). It was a real pleasure to work with him to develop the brand-new, top secret, vegan sausage used in the kits and, when they reopen, in the cafés too. I think the unique use of fermented vegetables and the rich, umami flavours make them a firm favourite, even among meat-eaters.
DO: What's the feedback been like so far for the naan kits?
KT: We've been really blown away by the warm reception they've received. During these difficult times, especially when we haven't been able to welcome guests into the cafés, it's given us much comfort to bring a little nourishment and joy to people at home, and we've loved seeing people enjoying the kits in their own kitchens.