Feature: The meat report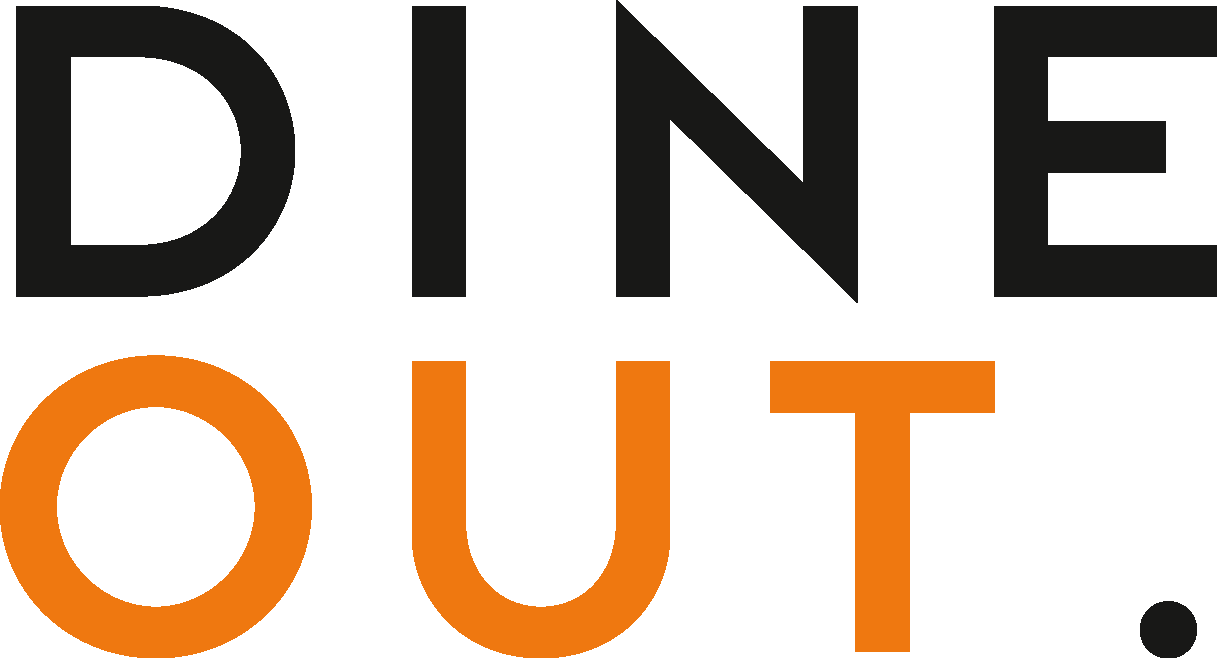 Mar 14, 2022
Everything you need to know about the UK's meat and poultry markets – from sourcing and purchasing to cooking and consumption
Statista estimates that the UK's poultry production industry reached a value of £2.8bn in 2020.
The database also places consumer spend on meat at around £20.9bn that same year.
Clearly, even amid the rising shift towards more plant-based diets, steered by growing global awareness of environmental issues and the population's move towards more health-conscious consumption, this business is worth big bucks. However, it's not been an easy ride for the UK's meat-focused industries. "Of all the foods we consume on a regular basis, meat has perhaps had the rockiest journey recently," says Tom Styman-Heighton, development chef at Funnybones Foodservice. "Damned as bad for the environment, bad for your health and bad for the animals in the food chain, there have been few good PR stories angled towards meat."
But as is the case with most things food-related, the story is much more nuanced than headlines might suggest.
Post-pandemic challenges
Experts expect the first quarter of 2022 to be difficult across most proteins. Supply chains are experiencing significant labour shortages as the nation contends with Covid-19 absences, on top of the Brexit fallout meaning the nation's EU workforce has been significantly reduced.
"Rising energy costs, minium wage increases, packaging costs and now new, live Brexit regulations will put immense strain on businesses as we move through the new year," says Michelle Clever, category manager at e-foods.
The Brexit 'grace period' is officially over, meaning that, as of 1 January, all goods entering the UK must have paperwork and customs clearance before they arrive, or otherwise risk being turned back. All animal products must have country of origin certificates and new customs rules require businesses to pay tariffs at the point of import.
This means increasing numbers of people are actively looking to spend on British goods; a survey of 2,000 people from across Britain in the 2021 Food and Drink Report by Waitrose, for example, revealed that more than half of respondents would only buy meat from British-reared animals in the event of a trade deal with a country outside of the EU, while 61% said they were concerned there would be a rise in factory-farmed meat coming into the UK if standards were not safeguarded. While this study relates to the off-trade, it demonstrates a general shift in attitude among consumers nationwide. This change in mindset is naturally seeping into the on-trade, urging operators to prioritise the procurement of British produce.
Penchant for premium
According to the Agriculture and Horticulture Development Board (AHDB), retail volumes of beef, lamb and pork were up 1% in the 12-weeks leading to 18 April 2021. Pandemic-related restrictions meant that hospitality venues were closed at that time, but the growth in off-trade meat purchases seemingly transferred to the on-trade when indoor service resumed on Monday 17 May. Richard Boon, chief executive and founder of burger-focused restaurant brand Hub Box, saw this trend in action last year, saying: "In 2021, Hub Box saw a 62% combined increase in chicken and beef burger sales, compared to 2020. This large volume of sales reinforces our belief that 'If you're going to eat meat, eat good meat!'. From our roots up, we have always understood the importance of sourcing high welfare beef and chicken."
Boon's point about the public's growing desire to eat higher quality meat is supported by research, with data from insights company Kantar showing that Brits spent £811.6m on fresh beef steaks alone in the 52 weeks to 8 August 2021, while the demand for economy items declined for a third consecutive year. Economy beef accounted for 4.1% of all beef sold in that same period, down from 5.8% one year prior, 2.9% in 2019 and 7.3% in 2018.
The quality of meat and poultry products is determined by factors such as the genetic propensity of the animal, how the animal is reared and its nutritional status during production. For Boon, buying from responsible suppliers that use ethical farming practices is central to the Hub Box brand's philosophy. "Our Cornish butchers, Philip Warren, rear their own cattle, as well as sourcing from farms across Devon and Cornwall," he explains. "Being grass-fed, reared outdoors and well-looked after means they are the best of the best, in turn producing naturally healthy animals. It is also important to recognise that grass-fed beef is much healthier for our customers, containing many Omega 3 fatty acids."
Hub Box's chicken burgers use animals sourced from Castlemead Poultry – a company that is proud to rear free range birds that "roam the fields as nature intended".
"This high welfare meat all adds up to a better burger and is a lot more sustainable, both financially and environmentally," says Boon.
Brits got beef
Cattle throughputs in abattoirs remain a real problem within the UK market due to the industry's labour shortfall, as well as tighter numbers of animals being brought forward for slaughter, Clever explains. "Demand remains firm on round cuts (mince, diced, topside and silversides)," she adds. "Rising costs  in the supply chain, coupled with strong demand and material shortages, is keeping pricing elevated and higher than at the same point last year."
Nevertheless, Brits still have keen appetites when it comes to beef-based produce, with Kantar's research showing that steak sales were up 11.6% year-on-year (YoY) in 2021, from £729.4m in 2020. Volume for fresh steak also grew, up 9.64% YoY.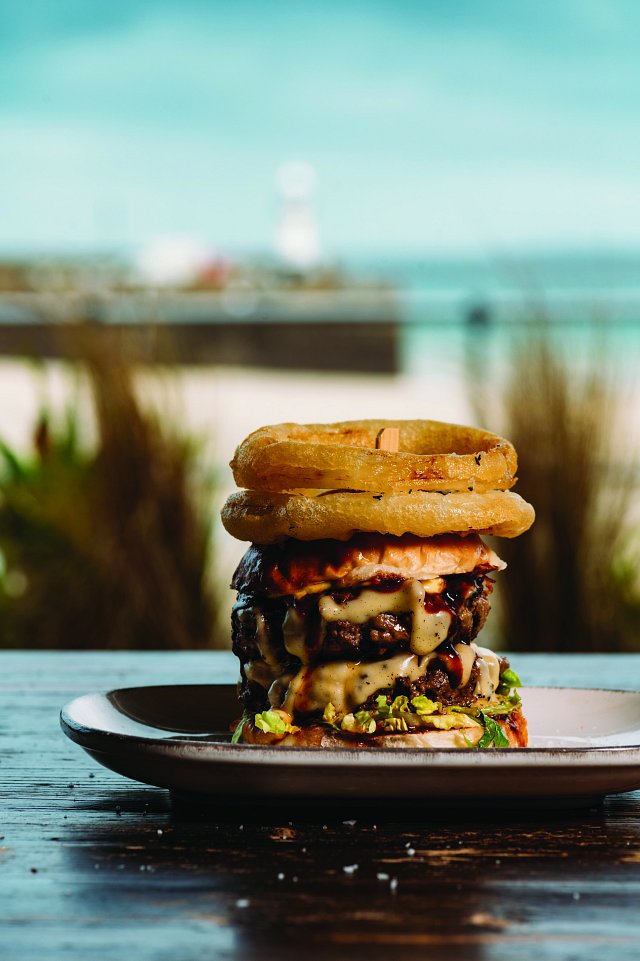 The Big Kahuna, Hub Box
Last year's difficult trading conditions, however, meant the eating-out beef market in the 52 weeks to 26 December saw volume sales declines of -5% YoY, according to the AHDB. In 12 months marred by stop-start lockdowns and the spread of the Omicron variant, trading was difficult for restaurants across the board. Again, the AHDB point to the transformation of "eating-out dynamics", citing the drop in demand for cheap, 'grab-and-go' (GaG) options in favour of more indulgent purchasing decisions among the primary causes. For beef, this meant declines in sandwiches (-14%) and savoury pastries (-35%), but growth (+2%) for meat-centred meals such as steaks and roasts. Burger sales remained the same across 2020 and 2021, both for the dine in and GaG categories.
Wham, bam, thank you lamb
In its lamb market outlook, the AHDB states that lamb chops and shepherd's pie are the most popular meals eaten out-of-home, followed by kebabs and lamb-centred Indian dishes. Faced with many hurdles over the last 12 months, lots of operators have been forced to pare back menus, which has led to a 4.3% decline in lamb dishes across the on-trade (Lumina Intelligence, Spring/Summer 20).
"We are currently seeing exceptionally strong pricing on lamb products, with pricing now higher than at any point in the previous five years," says Clever. "Pricing is being driven upwards by a genuine lack of supply within the marketplace. There was a significant reduction in the number of UK lambs last year. In addition to the reduction of UK lamb availability, we have also been hit with a shortage of product from New Zealand (NZ) and Australia, as demand from Asia on both NZ and Australian products has rocketed along with shipping difficulties caused by the pandemic."
Clever emphasises that there is no expectation for price alleviations any time soon, and downward trends on pricing will be dependent on UK numbers this year, as well as volumes landing from NZ and Australia.
"It may be that, in the coming months, we see an increase in people purchasing and utilising alternative, cheaper cuts of meat to reduce costs and keep within profit margins," Clever predicts.
Telling porkies
Duncan Wyatt, lead analyst for red meat at the AHDB, writes in the board's most recent market report that profitability on pork produce is likely to have been negative for five consecutive quarters, since production costs have risen while pig prices have declined.
On-trade pig meat is heavily reliant on processed cuts, with the most in-demand dishes including sausage rolls and sandwiches. As such, the grab-and-go category is important to driving sales for this particular protein – but in a classic, Covid-caused catch 22 situation, trade across grab-and-go has taken a hit as more and more people have transitioned to working from home. However, many fast-casual and quick service venues – including coffee shops and bakeries – have placed greater emphasis on takeaway and delivery streams in response to the pandemic, increasing the presence of pork-based products in this market. Despite this, though, the AHDB estimates that volumes of pig meat in foodservice are still just over a quarter lower than pre-pandemic levels.
Popular poultry
The latest OECD-FAO Agricultural Outlook to 2030 forecasts that global meat production is set to increase by 13% by 2030, compared to the 2018–2020 average. It states that the growth will predominantly be steered by the poultry market, which is set to rise by 17% in the next eight years. Poultry produce usually has the advantage of a favourable meat-to-feed price ratio, while a short production cycle empowers rapid genetic improvement – but, according to Clever, this year, the market may not experience the same perks.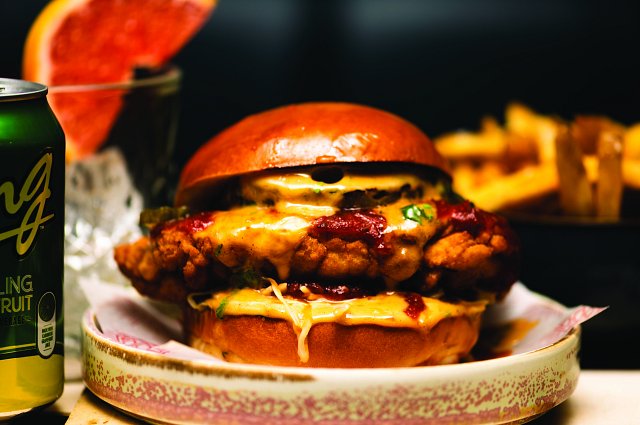 Kingston Chick, Hub Box
"Pricing is expected to be strong this year on the back of foodservice reopening and soaring demand across Europe," she explains. "But input costs will stay high in 2022 with higher prices on feed, labour, logistics and energy. Reduced capacity is still problematic as Europe battles with the omicron variant and reduced labour availability.
"As with lamb, we could soon see an increase in people purchasing and utilising alternative, cheaper cuts of poultry meat to reduce costs and keep within profit margins."
Plant-based rising
Plant-based products may not seem like a natural fit in a factual report about meat – but the reality is that growing awareness of the benefits of reducing meat consumption in favour of plant-based alternatives is revolutionising buying behaviour not just in the UK, but worldwide. Consumer research by Quorn, for example, published in January, revealed that 60% of Brits are keen to cut down on eating meat, with 51% of those wanting to do so for health reasons and 37% wanting to contribute to solving environmental issues.
An October 2021 report published in the Lancet also confirmed an absolute decline in red meat consumption per person across the UK (from 2008–2019), with overall daily consumption down 13.7% and a further 7.0g down on processed meat. At the same time, there is consistent, mounting evidence of a general increase in the consumption of white meat.
"Changes in attitude towards the food we eat, how it's produced and its impact on the planet cannot be ignored," says Dr Tracey Jones, global director of food business at animal welfare organisation Compassion in World Farming. "With devastating and extreme climatic events such as wildfires, floods and droughts regularly reported, governments are finally coming together in the realisation that urgent action must be taken for real change to happen fast. The hospitality sector can, and must, take a lead in making simple changes that, if adopted widely, could have a huge impact. There is a fantastic opportunity to inspire consumers."
How this trend manifests within meat industries, nationally and internationally, remains to be seen. Perhaps we'll gain a clearer idea from next year's report…
You may also be interested in…