Feature: The Icelandic 'King of Burgers'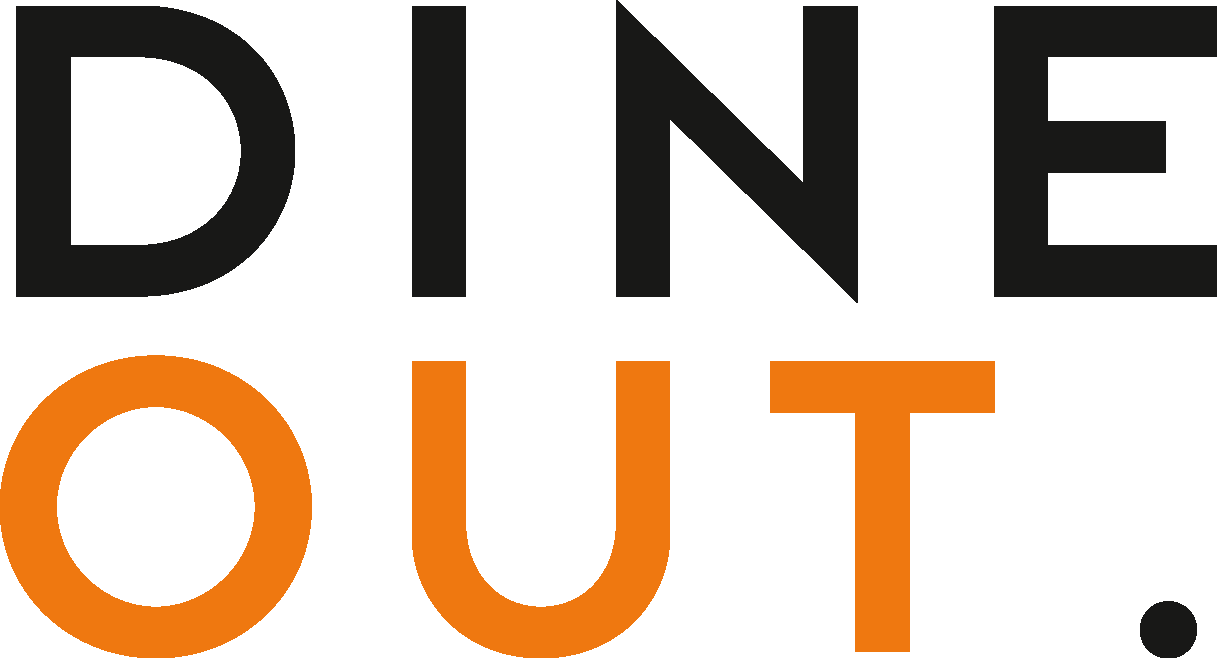 Mar 28, 2022
Tommi Tomasson – founder of Tommi's Burger Joint – is not your run-of-the-mill restaurateur. From disappearing to Argentina for six months to become a tango master, to being the oldest first-time elected member of parliament in his home country, there's much more to this man than a booming burger brand
Iceland is a country with a mythical air about it. Home to 32 volcanic systems encompassing some 130 volcanic mountains, as well as 269 named glaciers – including Vatnajokull, the largest in Europe – no name seems more fitting for this nation than the 'Land of Fire and Ice'.
The cuisine from this country is perhaps less well-known. The lack of arable land means the Icelandic diet has long been centred around lamb, fish and dairy. Popular dishes include hangikjöt, a distinctively flavoured, smoked Christmas delicacy traditionally made with lamb; klenät, a type of doughnut, usually with a hint of cardamom or vanilla, which is twisted and then deep fried; laufabrauð, or 'leaf bread', another fried dough-centred festive dish; bollur, pastry buns filled with jam and cream then topped with a chocolate glaze, generally eaten on Shrove Tuesday (known as 'Explosion Day' in Iceland); and skyr, a type of yoghurt which is high in protein and is also widely eaten across the UK. But according to Tommi Tomasson, founder of Tommi's Burger Joint – a brand that has gained a cult-like following in Europe – the country's culinary landscape has advanced a lot in recent years. "We have many internationally trained chefs, so our restaurants are really competitive in the western world. We are very proud of them," he says. Reykjavik, with just 200,000 residents, is one of Europe's smallest capital cities, but it also has more than 200 restaurants. There's no doubt that Icelandic hospitality is brimming with potential – much like the Tommi's Burger Joint estate.
A man of the world
Tomasson's love of food began in 1965 when he was just 16. "I was working on a hot dog stand in Reykjavik and I fully enjoyed the fast-food atmosphere," he explains. His experience on the stand left a lasting impression, determining the long-term course of his life and career. "I started as an apprentice, learning to be a chef, in 1967," he adds. "I spent seven years in the kitchen, working in different restaurants. Then I went to the Commercial College of Iceland, and from there, Florida International University to study Hotel and Restaurant Management."
Upon graduating, Tomasson unfortunately had some personal issues to contend with, making it difficult for him to nail down a decent job. "Then a friend of mine asked me to help him open a burger place, which, at the time, was the only job I was being offered." But that latter part, it seems, was a blessing in disguise. "The restaurant did quite well and I ultimately fell in love with the burger business."
From there, Tomasson returned home, opening his first solo burger restaurant in 1981. "Everyone loves burgers!" he exclaims, adding: "And since everyone is so well travelled, it's more or less the same experience everywhere these days. People expect speed, quality and freshness – and rightly so."
Speaking of being well travelled, the restaurateur himself is very much a man of the world. On top of studying in the US, Tomasson took a six-month break from the Burger Joint in 2003 to undertake an Argentinian adventure. "I thought I had retired after selling Hotel Borg – the most prominent hotel in Iceland – which I had owned and operated for 10 years," he says. "I let an old dream come true by going to Argentina, not only to learn Argentinian Spanish, but also to learn how to tango. Sadly, I don't dance anymore – but the experience was unforgettable."
The retirement was short-lived, and after this brief but life-enriching break, Tomasson came back to develop his growing burger estate – and has remained there since.
European empire
There are now 17 Tommi's Burger Joints located across Europe – nine in Iceland, three in Berlin, two in Denmark and three in the UK, currently situated in London and Oxford. While many restaurateurs have been forced to permanently shut down venues over the past two years, ravaged by the pandemic, Tomasson has added three new sites to his portfolio in this time, highlighting the extent of the group's loyal and burgeoning following. So, what's the secret to his success? "Consistency is the most important factor of all in the restaurant business," he says. "The simpler the menu, the easier it is to maintain consistency. So, our motto is: quality, good service, consistency and a fair price."
The Icelandic native insists that his restaurants use the best ingredients available and that everything is cooked fresh. "My personal favourite burger is the 150g course ground chuck patty, 20% fat, charbroiled medium-rare with a dash of ketchup, mustard and mayonnaise."
The most popular burger condiment among guests, however, is the traditional Icelandic kokteilsósa – known as cocktail or Marie Rose sauce in the UK. Béarnaise sauce, made with clarified butter emulsified in egg yolks and white wine vinegar, is another favourite burger accompaniment. "At Tommi's, we offer a variety of different sauces so guests can 'pimp up' their burger. We think it's important to have such a selection."
The classic Tommi's cheeseburger consists of a bun, made fresh daily; a chuck patty made from grass-fed cattle; a slice of American cheese; a slice of beef tomato; diced red onion; iceberg lettuce; and Tomasson's 'holy trinity' of sauces – ketchup, mustard and mayonnaise, of course. The patty is seasoned well with salt and pepper on both sides, then cooked over a hot chargrill for around four minutes on each side for the perfect medium finish. While the patty is grilling, the bun is heated up on a griddle – with Tomasson insisting the bun is warmed and never toasted to maintain the ideal fluffy texture. "At Tommi's, we call this one the 'Offer of the Century', perfect with fries and an ice-cold Coca-Cola!" he says. "We also like to think our free coffee in store, along with our sauce bar, brings a somewhat Icelandic element to our menu." As a nation of coffee-lovers, with the average citizen consuming 8.3kgs of coffee beans per year (The Reykjavik Grapevine, 2012),  you can see why this offering reminds Tomasson of home.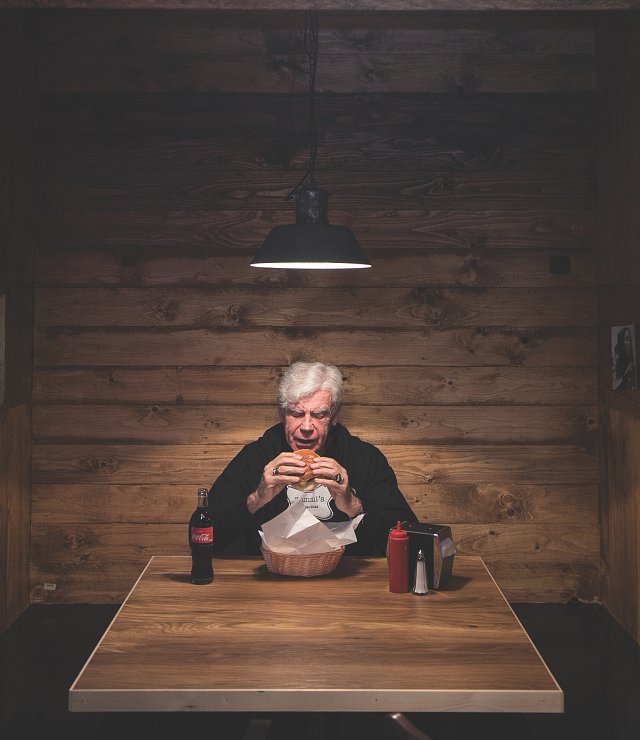 The menu is the same across all branches, but each venue also offers a 'Burger of the Month', created by in-house chefs and produced with local ingredients available in each market. Previous dishes have been incredibly creative – including the Death Metal Burger and the Valentine's Black Heart Burger. It's a unique way to set the brand's offering apart in an incredibly crowded category.
London calling
Tommi's first came to London as a pop-up, located on Marylebone Lane, in 2012. "Since we didn't know the market, we jumped on an opportunity to use the old Marylebone Café which had been closed for many years," he explains. The group has since launched additional sites in Oxford and Soho. "I love Soho," says the founder. "I feel it's one of those areas of London that will always be great. It still has a punk edge and a creative buzz even though it has changed a lot over the years. In our experience, the people have always been welcoming and friendly."
True to his style, the restaurateur embraces the healthy competition from the abundance of operators residing in the area. "The more the merrier!" he says. "It helps the nightlife and attracts people from all over the world."
In terms of UK expansion, Tomasson has both short- and long-term goals. "We are always looking for good locations and have our eyes on a few in London at the moment," he comments. "As a group, we are a long way from our operational limit – but the sites have to be right."
Another exciting development comes in the recent launch of the Tommi's Burger Joint App. "I'm more of an old-school guy myself but I see that the customers love it," he says. "It means they get to skip the queue and order lunch before they leave their office or school, so they get extra time on their lunch break." While the app is currently a UK exclusive, the brand has plans to roll it out to other countries soon – so burger lovers across the continent, look out!
From patties to parliament
The restaurant group is not the only thing Tomasson is adapting and expanding; the man is highly committed to growth in his personal life as well. His most recent achievement was becoming the oldest first-time elected member of parliament in Iceland at the age of 72. So, not only is this seasoned pro well positioned to make waves in the global burger industry, he's also now able to effect impactful and lasting change for good within his native country. And as with many things in Tomasson's life, he has a remarkable anecdote to support his journey from restaurateur to politician. "When working as a waiter in Deerfield Beach Country Club in Florida in 1978, I came across an elderly woman from Norway. She looked me in the eyes and said, very confidently: "One day, you will become the prime minister for your country." Then and there I decided that, when I became financially independent, I would go into politics." It took more than 40 years for Tomasson to reach that place.
"I have had many ups and downs, opening almost 50 restaurants, a few bars and a nightclub, as well as renovating the Hotel Borg," he says. "I feel that my past experiences will help me a lot in parliament. I have faced all kinds of problems. There have been fortunes made and fortunes lost, but now I am finally ready."
You may also be interested in…