Feature: That Fridays Feeling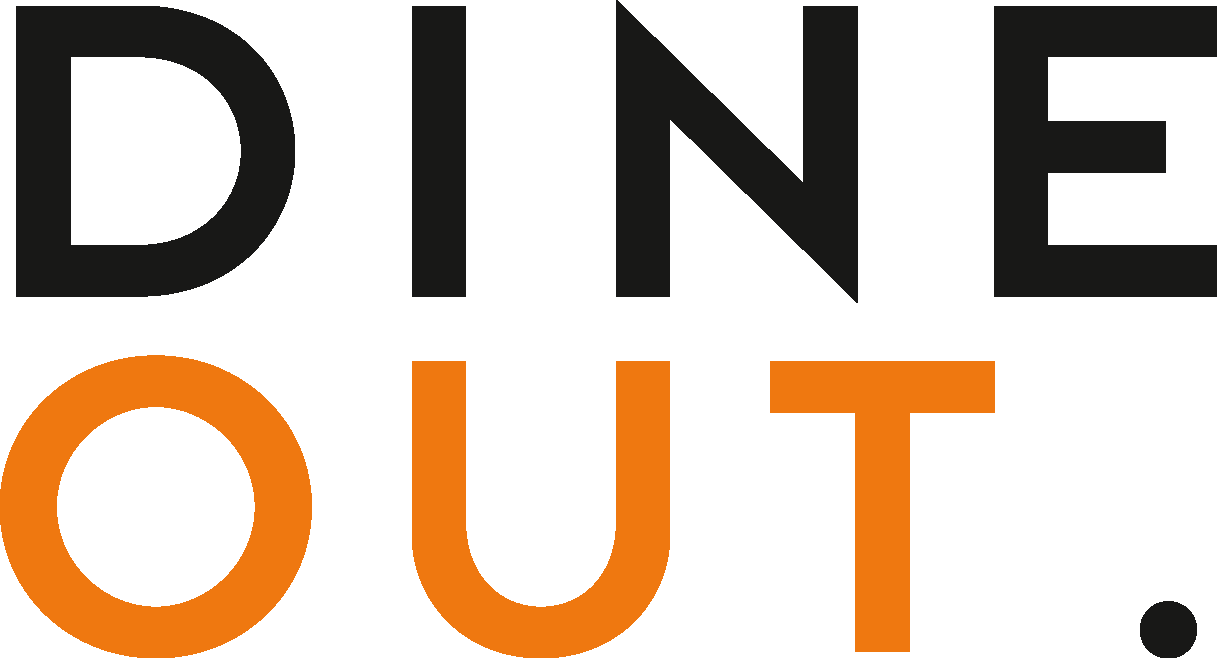 Mar 9, 2022
Fridays has long been viewed as an institution within the casual dining category. The company's UK arm will venture into the quick service division this year in a world first for the brand, also looking to accelerate growth across the country. So, what does it take to manage one of the biggest and most recognisable brands in hospitality today?
Many probably aren't aware of just how long Fridays has been around. The brand's very first venue, then known as 'TGI Fridays', opened on the corner of New York City's 63rd and 1st way back in the sixties. This marked the beginning of the company's iconic candy cane stripes, inspired by the 'greatest show on earth' at the Barnum & Bailey Circus, complete with charismatic bartenders and an ever-flowing cocktail offering. 'In here, it's always Friday', pledged the company motto – and it certainly became the favourite day of the week among locals, with the venue standing as the first in the city that required barriers to contain its hordes of enthusiastic guests.
"When it started in 1965 it was a cocktail bar," says Robert B. Cook, CEO of the brand's UK operator, Hostmore plc. Launching at a time that marked a worldwide social and cultural revolution – in the era of the Voting Rights Act, the launch of the contraceptive pill and the miniskirt – the brand almost seems emblematic of a shift towards a more contemporary mindset. Now, the concept has shapeshifted into a classic American-style restaurant where food takes more of a central focus. Hostmore currently owns and operates 87 established Fridays venues across the UK, serving 12.4m covers per year. But what does it mean to stand at the helm of one of the industry's most impactful household names?
When opportunity knocks
Born and raised in the hotel industry, Cook has hospitality in his bones. "I was born and brought up in hotels," he says. "I lived in a hotel bedroom until I was 18. On the one hand, people used to think it was a shame I lived that way and thought that it must have been difficult with Mum and Dad working all the time, but it was actually a privileged upbringing. I could eat in the restaurant any night I wanted, and my friends would often come over and play five-a-side football in the ballroom when it wasn't being used. I watched my parents forge a great business, but unfortunately my father passed away just before I had decided what I wanted to do in life."
Cook decided to follow in his father's footsteps and become a hotelier. After dedicating his academic career to the discipline, he went on to become a graduate with InterContinental, and has since worked with major players in the hotel game such as The Balmoral in Edinburgh, the Malmaison in Newcastle and the Columbus in Monte Carlo, to name just a few.
"I did four stars, I did five stars, I did boutique. I just love the industry," he explains.
Before transitioning to restaurants, Cook made a foray into health and fitness, serving as CEO of Virgin Active. "All my life I made people fill their stomachs and then I spent five years helping people lose their stomachs," he laughs. While this stint undoubtedly instilled him with invaluable experience, Cook spent a good part of this period yearning for what he'd left behind. "I'll be honest – I missed pure hospitality. So I waited for the right opportunity to come along. There were a couple of things that did, but they just weren't right for me, or I wasn't right for them. But then I got approached about Fridays. It's a brand that I loved for many years when I was younger. I did a little poke around and thought this is still such a great brand that has a lot going for it. So I joined in December 2019."
While still in the early days of his tenure, Cook has steered the company through the harsh challenges of the pandemic, and now has huge ambitions for growth and prosperity in both the short- and long-term.
Menu magic
Running a corporation with so many venues in disparate locations requires a level of juggling of which Burnum & Bailey would be proud. The process of dish creation, for example, is no mean feat; from conceptualising to developing the dish, to rolling it out across the estate, it's a long and often arduous undertaking that's not for the faint of heart. "The process is so complex it frustrates me," states Cook. "You've got all the necessaries to do – the allergens, the nutrition and other things you have to consider. Now we've got the menu calorie labelling laws coming up – which by the way, I fully endorse. I love the fact we're doing it. We have a moral responsibility as a restaurant chain to make sure we are a great place to eat from a nutritional point of view, so I regularly bang the drum about that. But on a practical level it adds complexity. The process is elongated."
For Cook, it's all about keeping Fridays' staples – ribs, burgers and steaks – at the heart of the offering, retaining elevated, re-envisioned versions of these dishes throughout all stages of the brand's evolution. "I wanted to improve the quality of our steaks, so we switched from a frozen, Argentinian imported product to fresh, Scottish and British steaks that are quality-assured. We then took our burger and reinvented it with better seasoning and a juicier patty, also doing a similar thing with our ribs. Then, we're putting salad back on the menu in a big way," adds Cook. "That's important to us because I think we've been doing it in quite a heavy-handed way until now."
Keeping the core offerings is important, but then how does the brand become known as a driver of innovation within its category? "You'll see a massive improvement in the vegan and meatless offer in our new menu, which comes out on 28 March," answers Cook. The company has been hard at work with Meatless Farm to make its most famous dishes – including the best-selling Sesame Chicken Strips with legendary in-house glaze – available as plant-based alternatives. "We need to be a bit more inventive. So, we're going to play with Mexican flavours and delve right into TexMex creations. We've just got to keep going. Food innovation is really important to us – but it has to be in the realm of what Fridays is and does."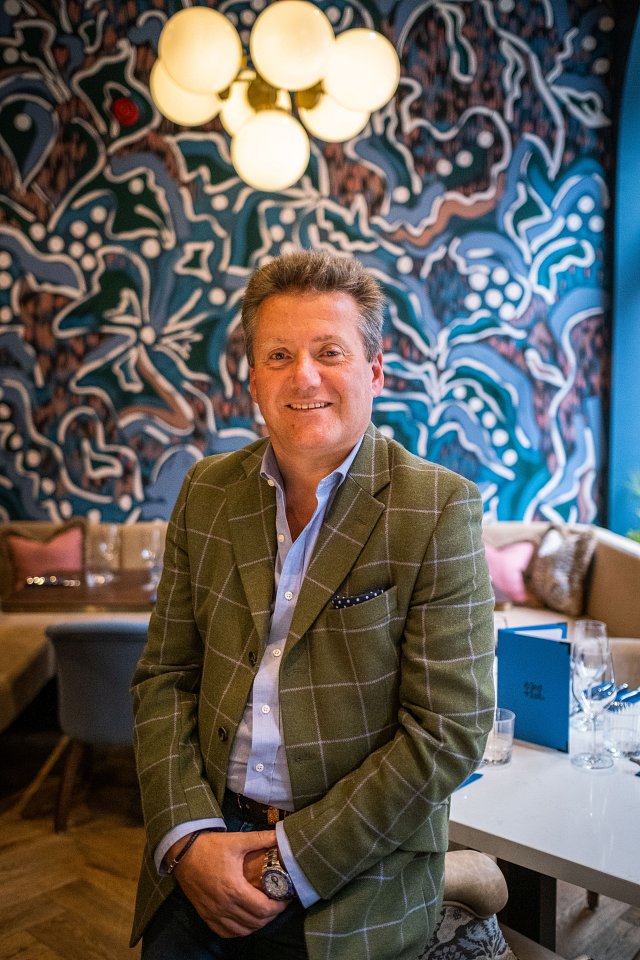 Fridays and Go
Not exclusive to food, innovation is a principle that underpins the chain's entire business model, with the company recently announcing plans to venture into the quick service restaurant (QSR) category in a world first for the brand. "Fridays and Go will launch in Dundee in March and it's very much going to be a fast-casual restaurant, offering authentic Fridays food and the very same atmosphere we're known for. This is by no means second fiddle – this is an efficient, streamlined version of the Fridays you already know and love," says Cook. But what made the company settle on Dundee for its inaugural opening? "We're powerful in Scotland as a brand," Cook explains. "It's probably our best-performing region (if not, second-best to Essex) with our restaurants in Glasgow, Aberdeen and Edinburgh doing consistently well. Dundee has been a target site for a while and the right opportunity came along at the right time. We're taking on a site formerly owned by the American franchise Fat Burger. It was the right size at 2,500sq ft, still allowing diners to sit in, though not like a regular Fridays restaurant where you'd stay for an hour and half. This is a fast moving, fast-casual environment. The space ticked all the boxes."
The corporation has plans to open 30 more QSR venues in the next three years if things go well with the launch.
People power
There's no putting a lid on the growth of a brand like Fridays. Evolving and expanding at such a rapid pace, the company is firmly rooted among a select few that can call themselves the 'bread and butter' of hospitality. Building and maintaining an organisation like this takes grit, dedication and determination – traits Cook seems to hold in abundance. But for him, successfully leading a company of this magnitude is dependent on investing and believing in its people.
"Many from Fridays probably don't know this because I haven't had much time to spend with them because of lockdowns, but the biggest kick I get is watching people grow in the business. Hospitality companies are inherently people focused. You're got to create a culture of fun and growth. You've got to make it enriched," says Cook.
"Any great brand is about great people. Then, you've got to have a great concept and you've got to deliver it at a value. If we provide the perfect plate every time then people get good value. Ultimately, a brand like Fridays is about creating a fantastic proposition consistently well delivered, that supports a culture of people development and a space where people can thrive, grow and enjoy the fruits of hospitality."
You may also be interested in…