Feature: Sofishticated eats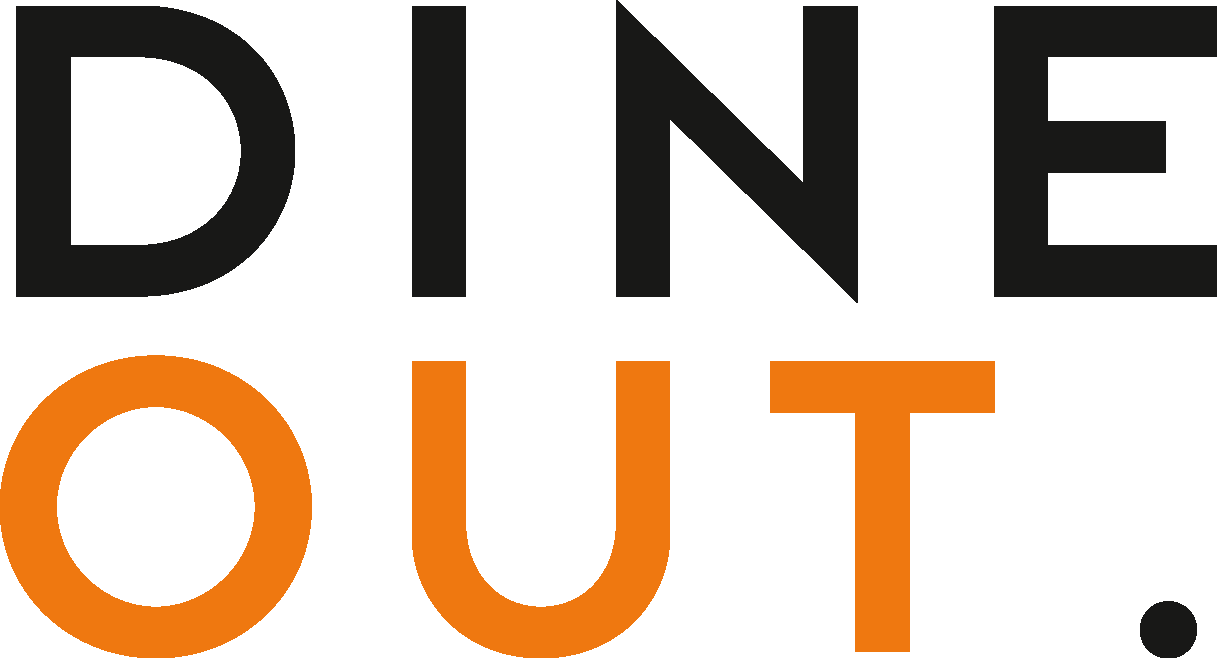 Apr 29, 2022
Rockfish is one of the most popular seafood restaurant brands in the south-west, but how does founder-CEO Mitch Tonks balance delicious food with sustainable practices and top-notch staff wellbeing?
Words: Genna Ash-Brown
The Rockfish group currently has nine established venues in some of the UK's most sought-after coastal destinations. From Weymouth to Salcombe, Torquay to Poole and Dartmouth to Brixham, these joints offer some of the best seafood the region has to offer.
"I started as a fishmonger in 1996 and that marked the start of my journey into seafood," says Mitch Tonks, Rockfish founder and CEO. Just two years later, Tonks would open his first restaurant dedicated to the fare. "That's how this all began, but it wasn't the physical start of Rockfish, specifically," he explains, stating that the company came to life 12 years ago, back in 2010. "By then, I had well and truly fallen in love with fish. This was about turning my dream of working with seafood into reality."
21st century fishmonger
It's been 26 years since he launched his first business and the fishmonger arm of Rockfish still has the very same goal: to provide absolute freshness, delicious seafood and zero waste. "We operate our own fishing boat," says Tonks, referencing the 'Rockfisher', a vessel that scales the Devon and Dorset coast to reel in the fresh daily catch. "We also have direct contracts with other small-scale fishermen," he adds. "Now, the 21st Century Fishmonger sends fish portions directly from the port to people's homes with all kinds of instructions on how to cook it, giving them access to amazing produce they couldn't get hold of elsewhere." So, how did the fishmonger concept evolve into a regional collection of full-service venues?
"It came out of necessity," says Tonks. "There was a lot of fish that I was wasting. I would get the fish in but then people weren't buying it. But I was teaching myself to cook at home from Elizabeth David and Jane Grigson books and realising how easy and delicious fish was to cook." At the same time, customers were coming into the shop and saying that, while it all looked incredible, they simply didn't know what to do with it. "I was broke," Tonks admits. "So I thought, right – I've got a space above the shop, I'm going to teach myself to cook and I'll open my own fish restaurant. That's exactly what I did."
Destination Dartmouth
Prior to Rockfish, Tonks founded a restaurant called 'FishWorks'. The brand was another clear hit, growing into an estate 13 branches strong – ten of which were located in London. But despite his success, Tonks wasn't content with what FishWorks had become, and so the founder left as soon as the company started floating around on the stock market. "I opened a restaurant called 'The Seahorse' in Dartmouth, which is where I cooked for six or seven years. I loved it! We cooked fish over an open fire, made lots of fresh pasta and classic Italian seafood dishes. Then of course, I opened Rockfish, but The Seahorse is still around."
As a young boy, Tonks used to visit Dartmouth – a stunning south Devon town situated at the mouth of the River Dart – on holiday. "I basically fell head over heels for the area," he says. "I used to press my nose up against fishmonger windows, looking in awe at all the amazing fish they sold." Coming full circle, says Tonks, it naturally followed that his restaurant would open in Dartmouth. The site is now one of two – the other being in Brixham – that also offers a takeaway service. "Fish and chips is a very small part of what we do, but the business has really grown into something pretty awesome and fully integrated," adds the founder.
Menu mavericks
The Rockfish menu covers the entire out-of-home culinary experience. If you like to kick off with an appetiser, why not go for the Seville green olives or sourdough with anchovy mayonnaise? Starters include roasted half shell scallops, crispy fried salt and pepper Brixham 'calamari' (cuttlefish) and wild-caught garlic prawns. The fish and shellfish offering generally encompasses around five local fish a day depending on the weather and season, including anything from cod to haddock to lobster, all served with mixed salad and unlimited chips by the cup. In terms of sides, curried mushy peas is a firm favourite among Rockfish guests, but spinach with garlic, jalapeño tartare and sourdough with sea-salted butter are also popular accompaniments. On top of this, the group offers a range of salads, burgers and desserts (including the delectably boozy 'Fisherman's coffee'), as well as an extensive kids' and gluten-free menu, highlighting the diverse and inclusive nature of the Rockfish offering. Tonks himself is particularly fond of the brand's very own tinned fish, served either in single portions or as a selection to share. "I've been really passionate about tinning British seafood because no one has really done it before," says Tonks. "I started the project a couple of years ago and it's really gained traction. I've now got five British species that are canned in Spain by some of the smallest, most artisanal canners and everything is done by hand."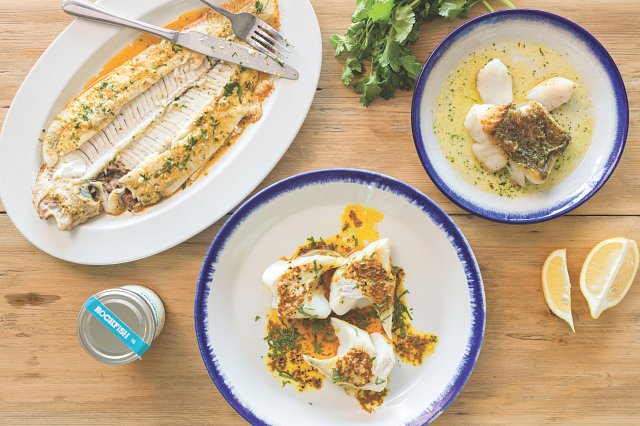 The species include sardines, mussels, mackerel and Brixham calamari, served from the tin with sourdough, mayonnaise, red onion and rocket salad. "We buy fish when they are in season, at their best and in abundance, and we can them in various marinades and olive oils. On top of serving it on the menu, we also send it to people's homes. They are just fantastic. Tinned fish is the most magical thing, it really is."
Rockfish Seafood Academy
The most recent development in the Rockfish dynasty is the Seafood Academy. The staff shortage is, quite necessarily, a concerning topic in hospitality right now, with figures from UKHospitality (UKH), published in February, finding that industry vacancies were over 100% higher than the corresponding pre-Covid period. At the end of last year, UKH reported almost 200,000 vacant positions across the sector UK-wide, sparking one of the most difficult festive periods for restaurant operators in living memory. This inspired Tonks to launch the Seafood Academy, which strives to encourage the next generation of chefs into the workplace, specifically outside of the capital.
"We realised that there are plenty of people but what the industry lacks significantly is skills," he explains. "We set the academy up to help take people who perhaps wanted to work in a kitchen or worked with seafood but didn't have any way into the industry. They might be older people looking to change careers, or they could be young people without direction."
Through a four-week training programme, the academy focuses on giving recruits everything they need from basic kitchen skills to techniques specific to Rockfish, ensuring they leave equipped with the expertise needed to thrive in any one of the group's restaurants. The structured training plan means participants spend two days a week in Brixham getting valuable face-to-face time with Rockfish chef-director Kirk Gosden, learning the 'how tos' on everything within the kitchen from making sauces to mise en place, prepping batter and making chips from scratch. The remaining three days are spent at their home site, working in the kitchen team under the head chef's guidance.
Once training is complete, an official job at Rockfish is offered to successful candidates. With many similar schemes taking place in 'big cities' nationwide, this opportunity gives those who want to bring fantastic food to the coast of England a chance to truly shine.
"We've actually got four or five people in the company who have gone through that process that are really committed Rockfish people," beams Tonks.
"We apply a logic that if someone is working for Rockfish and they're not the envy of every other restaurant group, they shouldn't be in the organisation. We have a really strong, culture-led business that's all about community and working together. It's about integrating with the locals as well as fostering care for each other and our guests. I just really enjoy connecting people to our mission. It's fantastic how that culture attracts amazing people."
Wellbeing warriors
Staff health and wellbeing are fundamental not only to the academy, but to Rockfish as a whole. Anyone who joins via the training programme gains the same employee perks, including Christmas Eve, Christmas Day and Boxing Day off guaranteed, reduced winter opening times, paid overtime, a continued training plan, access to a wellness programme and involvement in the overall business. "Without question, we wanted to create the best seafood restaurants in the world but of course, we need to attract the best people to actually achieve that vision," says Tonks.
Employee attraction and retention depend on the business owner's ability to build a positive working environment. This is something Tonks has worked hard to maintain throughout the Rockfish estate. While it's by no means the only thing that matters, he acknowledges the importance of fair and equal pay in achieving this goal. "We have a very clear pay policy and like to think ahead of the game," he states. But all pay and no play makes for a dull existence, so Tonks does what he can to reward staff for hard work, helping them achieve a balanced lifestyle through leisure activities and self-care. "Every restaurant has paddleboards so people can jump into the water before or after work," he says, proudly. "They have access to mental health helplines and senior staff have health insurance. We send our team on wellness retreats – we're actually just about to send 28 people on a four-day trip for yoga, meditation, recentring and rebalancing. Our vision is that, in time, we want to send 50% of our workforce on wellness retreats every year. At our beachfront restaurants, we'll have somebody going down to teach yoga once a month. These are the kind of things that we underpin – all of the good things about living by the coast and what Rockfish life is all about."
If that's what it means to be part of the Rockfish family, where do I sign up?
You may also be interested in…