Feature: A place in the sun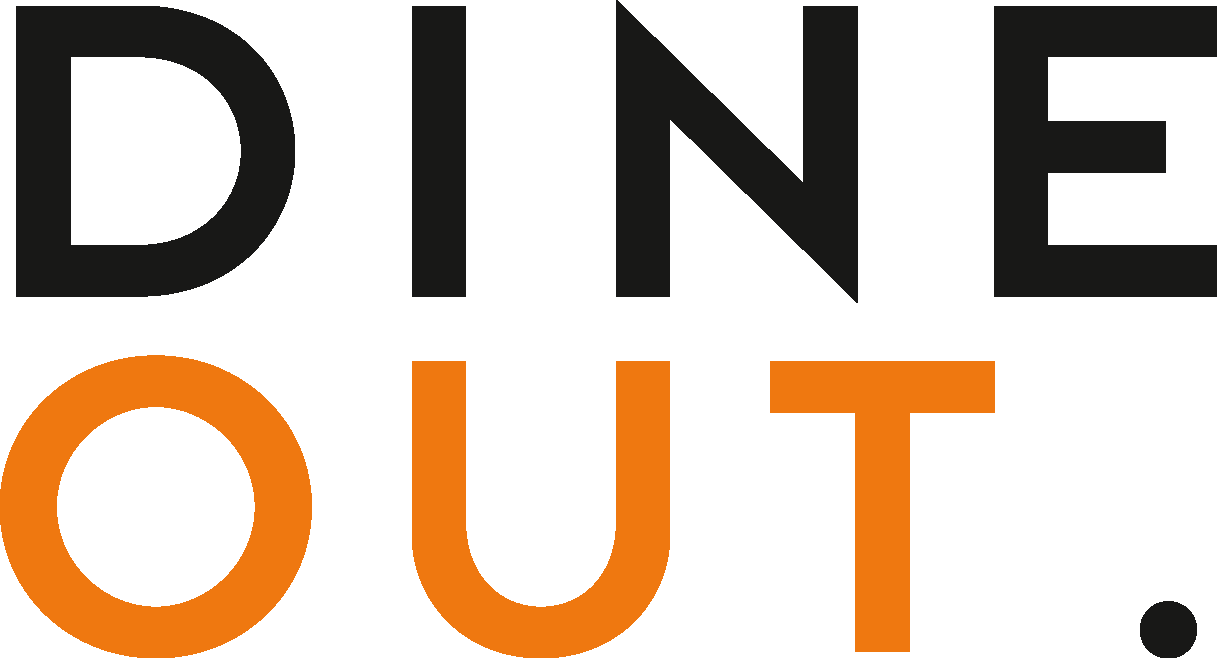 May 9, 2022
The enticing tastes and smells of summer beckon as we hurtle through spring – and the hotel sector is set to flourish as the 'staycation' remains king
This is it. We've made it. The first restriction-free summer since 2019 approaches. The thought of that freedom, and the potential it brings for wonderfully snug and spontaneous social gatherings, is heartwarming.
Last year, when the nation was still shackled by various lockdown rules, permitting domestic travel while implementing an incredibly complicated and volatile traffic light system for going abroad, the 'staycation' took the consumer market by storm. The world has now, thankfully, opened up, with our sense of normality coming together piece by piece.
International travel is back on the cards, with airport departure lounges building back to their pre-pandemic hubbub. This all comes as music to the ears of hotel operators across the UK as travellers from all over the world grow eager to cash in on two years of repressed wanderlust. But the staycation's reign is not over yet, with research by Accumulate Capital – conducted in 2021 – revealing that 71% of respondents surveyed intended to holiday at home in 2022.
Concerns surrounding issues like health and the rising cost of living mean many Brits are seeking safer, more affordable ways to holiday this summer, and if that means doing it at home, so be it!
PwC predicts that, by the end of this year, revenue per available room (RevPAR) in London will return to between 43% and 86% of pre-pandemic levels (RevPAR £63.70, +110.5% vs 2021); and between 64% and 100% across the UK's wider regions (RevPAR £42, +32.5% vs 2021). So, hoteliers, there's no better time than now to prepare for a truly bumper summer!
Spill the tea
Nothing sings 'British summer' quite like afternoon tea. "The popularity of afternoon tea has grown immensely over the last few years," says Marie-Emmanuelle Chessé, international development manager at Tipiak Foodservice. "With many people keen to resume contact with loved ones they've missed seeing during the pandemic, we predict that the summer of 2022 could see afternoon tea become even more popular."
There's no better setting for it than the dining room or grounds of an elegant hotel – of which Rusacks St Andrews, a venue overlooking one of the most iconic golf courses in the world, is one. "Summer 2022 is going to be a hugely exciting time for us," says Derek Johnstone, the venue's executive chef. "We are eager to welcome guests back to experience our offering and we are all hugely excited to welcome The Open Championship to celebrate the 150th anniversary at the Old Course once again." Afternoon tea is an integral part of the summer experience at Rusacks. For Johnstone, it's all about keeping things traditional, using the best of the seasonal produce found locally to Fife. "We serve our teas in the Bridge Restaurant, which is bright and airy and has a beautiful view of the East Sand Beach and the Old Course. Expect to find delicate French-style pastries, freshly baked scones and homemade preserves."
Graeme Morton, F&B operations manager at The Lawn Restaurant, part of the Marine North Berwick hotel, also favours more classic styles of afternoon tea – but notes that The Lawn isn't afraid to shake the offering up from time to time. "Our afternoon tea is served in a traditional way, featuring flavours with a contemporary twist," says Morton. "Our main focus is using quality, seasonal produce and making everything in-house."
Apart from the obligatory teapot, many guests might be partial to a glass of fizz (or something similar) with their indulgent feast. But the general drink preference might be a little different this year, driven by a heightened health awareness. "It's a focus for lots of customers," says Johnstone, adding, "We're constantly looking to produce healthier choices that are equally delicious."
Morton agrees, commenting: "Many of our customers are focusing more on their diets and wellbeing, so no/low alcohol options will be used to make refreshing mocktails over summer. These are also perfect for drivers – we get a lot of customers from Edinburgh and surrounding towns."
An English country garden
It wouldn't be a true summer holiday without at least one al fresco dining occasion. Outdoor eats are a growing trend in the summer months and beyond, with the pandemic driving a change in habits after so many months spent indoors. "This has driven a trend inspired by Californian living: hotels with gardens, grounds or courtyards are moving away from the standard 'picnic table in the backyard' in favour of exciting outdoor experiences," explains Paul Christodoulou, national account manager for out-of-home and hospitality at Bolsius Professional. "Venues are enhancing outdoor spaces with low outdoor sofas and furniture sets alongside wood-fired pizza ovens or fire pits."
Speaking of fire, no hotel garden is complete without a smoking BBQ setup and menu to match. Seeking the best way to make use of The Lawn's stunning walled garden to maximise the guest experience, Morton has plans to cook up something special while guests soak up the sun. "The garden has some of the best views in North Berwick, so we're going to expand our covers and create an exciting BBQ menu," he notes, and clearly he's onto something. A report by money.co.uk suggests that 34 million Brits enjoyed a BBQ last summer alone, spending an estimated £293.85m on such occasions.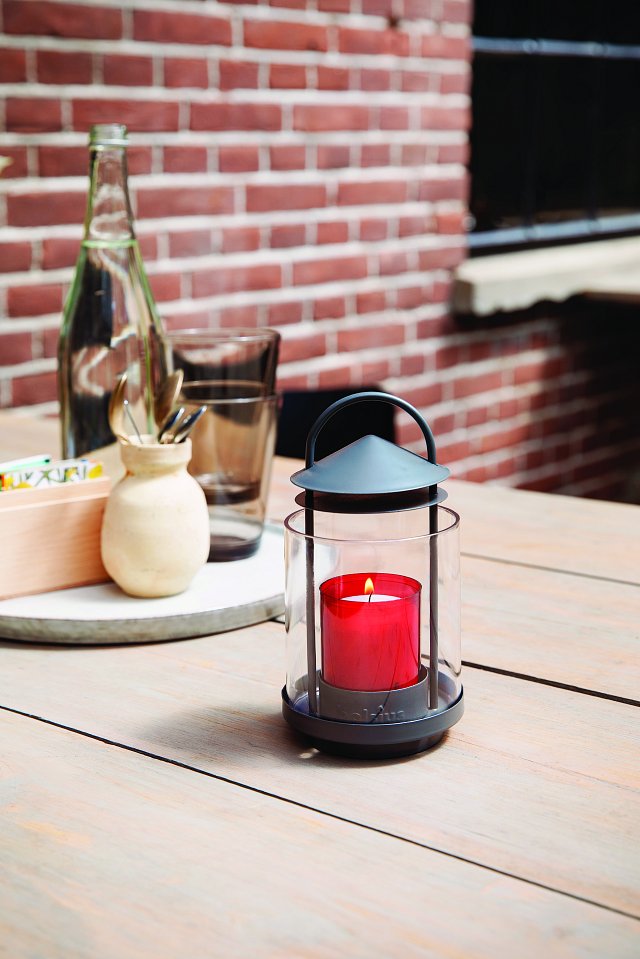 Red relight holder lantern from Bolsius
Ambience, darling
Now you've got your summer spread lined up, it's time to focus on creating the perfect atmosphere. A few simple but effective changes or additions can make your outdoor space feel so irresistibly stylish and welcoming that guests won't want to leave. Venues with elaborate outdoor areas should foster an inviting ambience that extends from the inside out. For this, lighting is key. "Lighting seamlessly transitions areas from day to night, allowing guests to see their food and company, while contributing to the mood of a space," Christodoulou explains. "Through careful choice of lighting, you can choose to create an air of rustic charm or luxurious decadence."
This isn't just a fanciful thought; making an effort to create a meaningful, memorable atmosphere will resonate well with guests. According to research by Bolsius, more than two-thirds of consumers consider lighting and candlelight to be important to their hospitality experience. "Live flames create a cosy intimacy, despite proximity to the elements," says Christodoulou. "Add intrigue and switch themes according to the season by using a variety of candles; from Hamptons-inspired pillars in hurricane vases, to long-lasting wax-filled glass tabletop options reminiscent of European bistro styling."
A word of advice for those keen on an outdoor candle arrangement: just be sure they are protected from the breeze and use both candles and holders specifically designed for outdoor use. Draughts can lead to uneven burning, tunnelling or running wax, which, on top of being a hazard, can taint your venue's seamless appearance and classy vibes.
Finally, to shelter your guests and spectacular summer setup from the unpredictable British weather, invest in accessories such as rugs, heaters and coverings like awnings. Not only will this ensure that visitors stay warm and happy from morning through to night, but it will also give you the tools you need to make use of your outdoor area throughout the changing seasons.
Hotel-cum-café, restaurant and lounge brand Coppa Club – which currently has eight locations across south east and south west England – also plans to cater to this demand. "Coppa Club has lots of new seasonal launches, partnerships and events planned for the upcoming summer months," says CEO, Yishay Malkov. "This ranges from BBQ offerings to outdoor cinema screenings, boat rides and picnics. This has been designed to encourage guests to spend time in the great British outdoors and reconnect with nature within and near our venues."
You may also be interested in…