Feature: A message to you, Rudy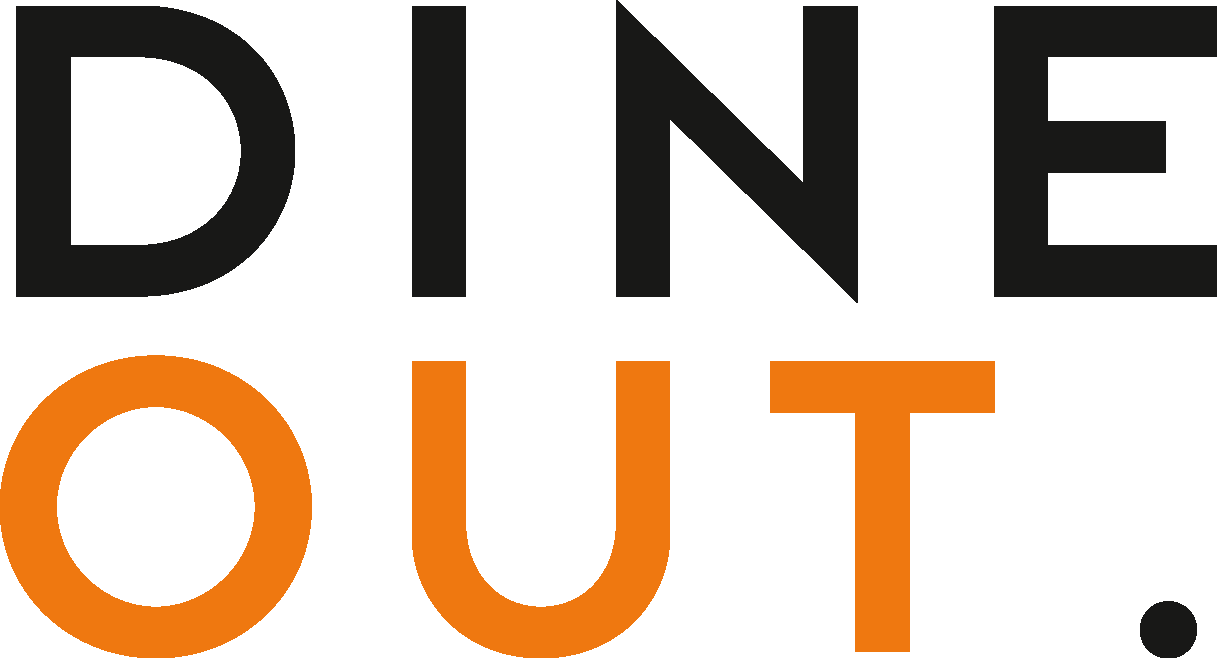 Jun 10, 2022
Dine Out editor Genna Ash-Brown chats to Neal Bates, managing director of thriving restaurant brand Rudy's, about pizza, people and planning for a flurry of notable new openings
Even over Teams (a common feature of journo life post-2020), Neal Bates had a refreshed holiday glow. While nothing compares to meeting in person, a positive that can be drawn from the recent Covid whirlwind is its impact on helping us navigate complex scheduling issues. Even while on a group trip that saw a friendly team of seven embark on four-day cycle around Lake Como and up into Switzerland, Bates was conscientious enough to reply to my emails. About to head back to the UK, his meetings were already totting up. This, paired with the fact we are based at opposite ends of the country, meant a virtual interview was the only way we could make this work – and he was gracious enough to agree.
"We booked this trip in 2021," he tells me. "It's a group of us who go away every year together. We did a bit of cycling, had a few beers and of course, a few Negronis," he laughs.
"Yes, of course," I thought, "where else would the MD of one of the UK's fastest-growing pizza concepts go on holiday, and what else would he have been drinking?!"
Learning the ropes
Bates's journey into hospitality began in a small village in North Wales when he was just 14. In less than a year, he progressed from washing pots in the local hotel kitchen into the heart of the restaurant action. In this role, he discovered a passion for an industry that would steer the course of his adult life. "I wanted to be a chef, but when it came down to it, I wasn't quite sure whether it was right for me," he says.
Instead, Bates opted for a two-year course in hotel catering and institutional operations, which led to a trainee assistant manager position in Fox Hills, a country club in Surrey. "That's where I earnt my stripes," he chimes. "I got used to working in a bigger environment and progressed through the ranks."
Several managerial jobs across various arms of the sector followed, but at the age of 24, Bates opened his very own restaurant back in his home village. "It was an old, dilapidated Swiss restaurant. Between my dad and myself, we pulled it to bits. We built a bar ourselves, we made tables, we laid the floor, we plastered the walls (though not very well) and we got all the kitchen equipment from local auctions. We pulled it together and when we opened, it was really busy and successful. We were awarded the Michelin Bib Gourmand for about four years running."
Off the back of this flourishing endeavour, new and exciting offers started flying in – including a role with pub operators Brunning & Price which, at the time, was in the process of being bought by The Restaurant Group (TRG). Bates would eventually become operations director at TRG.
"I thoroughly enjoyed my time with TRG, where I got more experience in the corporate side of things having originally been independent," he explains. "Going through the motions of everything – the systems and processes – behind such a big company opened my eyes to how you grow and organise a business like TRG."
Seize the opportunity
So, where does Rudy's come in? Well, we never even would have heard of it if it wasn't for Mission Mars – a multi-concept hospitality operator based in the north-west. Owned by Roy Ellis and Neil Macleod, founders of Revolution Bars Group (who have since sold the company), Mission Mars is dedicated to delivering 'world-class' food, drink and entertainment experiences.
"I've known them for quite a few years," says Bates. "Roy told me the opportunity had come up to potentially buy the most amazing independent pizza business in Ancoats, Manchester. He asked if I was interested."
Bates visited the restaurant in 2017, keen to experience the 75-seater pizzeria Ellis had waxed lyrical about. While Ancoats is now considered one of the city's coolest and most desirable neighbourhoods, back then it was still climbing out of disuse and disrepair. Back in 1998, 80% of business space in the area was believed to be vacant, with the Ancoats Urban Village Strategic Framework deeming the community 'threatening' and 'intimidating'. Today, the area is virtually unrecognisable, developing so rapidly that the Manchester Evening News reported that even Google's Street View service can't keep up the pace. Rudy's, located in Cutting Room Square, was the first to plant its roots in this up-and-coming suburb. It was launched in 2015 by founders Jim and Kate Wilson, who left lucrative jobs in the film industry to build their very own restaurant, lovingly named after their dog.
"When I sat down, it reminded me of my first restaurant because they'd done it all themselves. It was all reclaimed furniture and it felt like a home from home," adds Bates.
This was an opportunity he simply couldn't pass up.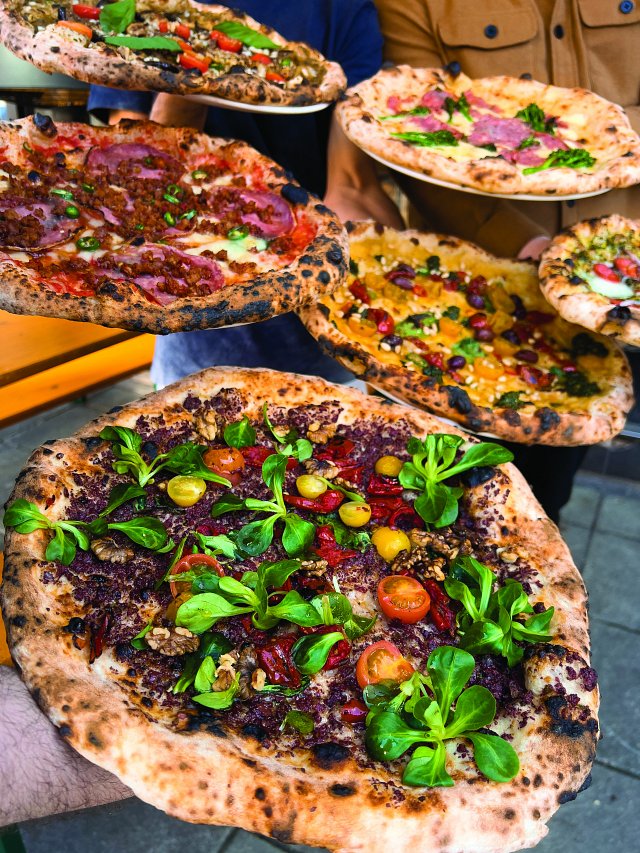 Incomprehensible pizza
When Bates tried Rudy's for the first time, he was nothing short of spellbound. He tells me: "It was probably the most amazing pizza I had ever tasted. I just couldn't comprehend how it was simply flour, yeast and water, brought together to make the most incredible dough, which was subtle, light, soft and fluffy. Then there were the beautiful San Marzano tomatoes, basil and this gorgeous, milky fior di latte. It just absolutely blew me away."
Pizza is one of the UK's most crowded and competitive categories, with Statista reporting that there are 6,339 delivery and takeaway pizza businesses nationwide, with the market now forecast to exceed £3.4bn this year. To stand out in the pizza game, you really do have to ensure your offer is a slice above the rest. "It could be because I'm right in the middle of it, but it just feels as though everyone is trying to do pizza at the moment," says Bates. "Some are doing it incredibly well – there are some brilliant operators out there. But making it work isn't necessarily as easy as you think."
One thing that sets Rudy's apart from other brands is that its dough is made with yeast – the truly authentic way to make Neapolitan pizza. "A lot of our competitors will use sourdough, so they grow theirs from a mother and do it through culture. Ours uses yeast, which I like to think makes it lighter, fluffier and floppier."
The Rudy's interior features an open kitchen. It has seats around the counter, allowing guests to observe as the pizzaiolo magic happens. "If you watch the way they open the doughballs, dress and top them, slide them onto the peel and into the oven, it's just so delicate. They cook four or five of them at a time. It's an absolute art."
In keeping with the brand's chosen route of authenticity, the menu itself is largely traditional, with ingredients imported from Italy. "There are always at least two specials on the board, which we change every three to four weeks. We also review our staple menu every four months to see what's selling and what's not – a great way for us to uncover what our customers actually want."
Then, Bates let me in on an insider secret: the 'pizza check', Rudy's very own way to assure the utmost quality every time. "There's an alarm that goes off every two hours from 12pm, telling us to take the pizza out of the oven and put it through a quick 18-point check. Is it the right size? Is it cooked the right way? Are the ingredients evenly distributed? Does it look the part, with the right yellow bottom? These are some of the criteria we take them through."
The devil really is in the detail.
Pizzaiolo Academy
The scale of growth the brand has seen since 2015 is impressive, and one of many reasons I was so keen to talk to Bates in the first place. Having just launched a 10th site in Chorlton, the group is now gearing up to open its 11th branch in Sheffield at the end of the month. There are several more in the pipeline – including Chapel Allerton, which is just outside of Leeds, scheduled for the end of July, and Portland Street in Manchester, planned for August or September. "We'll open six altogether this year and then we've got five more in legals," he tells me, pretty much blowing my mind. "There are opportunities in London as well. We already have a restaurant in Soho, but next year I imagine we'll focus on a couple of additional London sites, too."
As the brand grows, one of the major challenges Bates and his team face is finding and training chefs who can consistently produce pizzas to the same high standard. The hospitality recruitment crisis has been a mainstay in national headlines since late 2021, and it doesn't look like the end is in sight any time soon. According to the Office for National Statistics, there were 164,000 vacant roles in the industry between January and March this year, leaving restaurateurs unable to keep up with post-pandemic demand. But where Rudy's is concerned, Bates has an innovative solution.
"The Portland Street venue will be big – about 130 seats altogether," he explains. "Here, we're going to create a fully functioning Pizzaiolo Academy. We'll build a self-contained kitchen, pizzeria and training suite on the mezzanine above the restaurant."
Brexit is another factor that has hindered recruitment at Rudy's. Europeans can no longer easily come and work here, meaning the industry loses out on top talent who were previously excited by the prospect of a job in UK hospitality. Pre-2016, the group enjoyed a nice steady flow of Italians eager to take up the gauntlet. Now, the MD is taking matters into his own hands. "Once the academy is up and running, trainees will be able to watch how things are made and we'll put them through additional front-of-house coaching. There'll be a coffee room up there where we'll do the barista championships, and it will also be where all our food development will happen. It's where we'll bring all our sous chefs and head chefs together. Everybody starting within the business will do at least one week in the Pizzaiolo Academy. We're in a decent place at the moment and we've put a lot of time into succession planning – which the academy is a big part of."
The Ps and Qs
With all this going on behind the scenes, my appreciation for Bates sparing time for me reached a whole new level. "I didn't have grey hair until about six months ago – it used to be black!" he jokes, though I question whether he's hiding a superhero ability allowing him to be in multiple places at once. How else does everything get done?! So, I ask him, what's the secret to growing a multi-venue brand as quickly and successfully as Rudy's? The answer, he tells me, lies in the Ps and Qs: "It's personality, it's people and it's quality," he concludes.
"What we absolutely cannot do is compromise on any of those things. We get all that right and it will flow nicely. I'm sure there will be some ups and downs, but as long as we keep thoroughly enjoying what we do – which is bringing world-class pizza to towns, suburbs and major cities as we grow – I'll be delighted."
You may also be interested in…